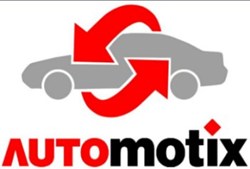 "When we gave our youngest son the old beater, I wanted to make sure it was safe and dependable for him to drive. Automotix came through for me, and I got the car ready for him to drive back to school," Eric, parent.
Kansas City, MO (PRWEB) August 15, 2013
As teens return to school this fall, many are returning with their drivers licenses in hand and eager to hit the road. Make sure the family car is in working condition for the commute to school by purchasing parts from the largest online automotive community, Automotix.
Automotix is dedicated to providing automobile parts that parents can trust to be safe and dependable. Motor vehicle crashes are the leading cause of death for U.S. teens, according to the Center for Disease Control. In 2010, seven teens ages 16 to 19 died every day from motor vehicle injuries. Prevent accidents by making sure brakes, headlights and mirrors are in working order.
Automotix shoppers can find and purchase used engines, used transmissions, engine blocks, engine parts, auto body parts, wheels and rims, lights and mirrors online. Parents can be assured that when Daylight Saving Time ends and teens are hitting the roads before the sun rises, their kids will be safe on the road.
Individuals can also buy and also sell new cars, pre-owned or used cars, salvage autos, damaged/repairable automobiles, classic and antique cars, OEM parts, aftermarket auto parts, remanufactured and used car parts online. The site also offers a slew of resources, including repair manuals, news and recall information.
Automotix ensures fast delivery, and international shipping is also available. Used engines come with a one-year warranty, and Automotix offers a 90-day price match guarantee.
Mile for mile, teenagers are involved in three times as many fatal crashes as all other drivers.
Keep teens safe this fall on the drive back to school with parts that parents can trust to be reliable and safe.
Buyers can use the code PRX25DRV during checkout to receive $25 off used engines or transmissions.
The Automotix team combines extensive experience in the automotive arena as well as online technologies, allowing sellers and buyers to procure cars, trucks and auto parts. Since the inception of the Wide World Web, we have been working closely with car dealers, classic car traders, car brokers, rebuilders, auto pools, auctions houses, insurance and fleet companies, trucking companies, auto parts suppliers, aftermarket car part distributors, salvage yards, car repair shops, mechanics, do-it-yourselfers and catalog providers.