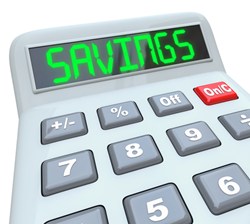 Toronto, Ontario (PRWEB) August 15, 2013
Drivers can save on their car insurance by taking five minutes out of their day to review their existing auto insurance policy for potential savings says, GetInsuranceQuotes.ca Ltd. When drivers review their policy; they get the chance to review some of the charges that may appear excessive.
Most drivers feel the urge to review their policy upon renewal. At this time many drivers consult their agent/broker for professional advice to review their policy to help identify any inaccuracies, changes or discounts. A review of ones' car insurance policy assures that the coverage one has is indeed at a price that is fair.
Noticing an increase in premium is the best place to start ones review. An auto insurance policy shows dollar amounts for claim limits as well as other limitations, each one having a significant impact on ones premium.
Commuting usage indicates how a driver uses each car on the policy, and pleasure use indicates drivers who are not using their vehicle for work purposes (business use). A rate may be affected by the designation of commuting use as opposed to pleasure use, so it is a good place to look for potential savings. The number of miles used for commuting is an important factor as well.
Insurance companies offer significant discounts for a variety of reasons in addition to good driver status. It is important for a driver to review their policy to see that discounts are properly indicated, and review discounts to verify if there are other ways to save.
Making changes to a car insurance policy requires a sound knowledge base in addition to good judgment. A driver should verify they have the insurance coverage they need but not more than what is necessary. It is important to work with an agent or broker to put into effect savings that do not diminish ones ability to make a claim in case of an accident.
A realistic goal to review ones auto insurance coverage is to find areas where one can save money. An older car may not need full coverage as its value lessens with age, and eliminating extra coverage on it may produce savings. Before making any change, a driver should ask their agent to point out the consequences of making a change on any aspect of their auto policy.
Further savings can be made by raising deductibles however it is important to talk with an insurance professional to understand the full pros and cons of doing this.
One of the best reasons to review an auto insurance policy is to get a clear understanding of the terms. As a result, a driver should be able to make comparisons of their policy to those offered by competing companies. Online quotes give a quick way to see if a company's rates are fair or out of line in comparison to other coverage and premium rates.
For more information on how reviewing your auto insurance policy can help save you money and other tips and information on car insurance in Ontario and Alberta, visit GetInsuranceQuotes.ca's Learning Centre.
-30-
About GetInsuranceQuotes.ca
GetInsuranceQuotes.ca is a free, fast and easy-to-use online service that offers auto insurance shoppers an easy means to find competitive auto insurance quotes in the comfort of their own home. All motorists, regardless of their gender, age, classification and driving record looking to reduce their cost of auto insurance within the provinces of Ontario and Alberta should consider GetInsuranceQuotes Canada first.
GetInsuranceQuotes.ca Canada Ltd. is not an insurance company. It is an online service that offers auto insurance shoppers a means to find competitive auto insurance quotes from a network of professional auto insurance brokers and agents of their participating intermediaries and providers.
For more information, visit GetInsuranceQuotes.ca or contact:
Anthony Prugo
416-597-2000 or toll free at 1-888-867-1477
Anthony.prugo(at)getinsurancequotes(dot)ca
Get Insurance Quotes Ltd.