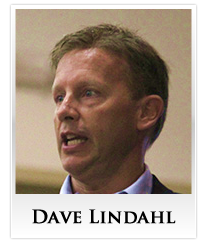 Rockland, MA (PRWEB) August 15, 2013
Creative Success Alliance announced today that its founder, Dave Lindahl will host a complimentary online training event designed to provide attendees with tools and strategies to maximize their business' long- and short-term profits.
Attendees will gain the keys to maintaining a thriving business that produces a perpetual cash flow cycle for both long- and short-term growth and prosperity. Participants on the call will discover:

What works & what doesn't to achieve exponential growth in any business
The success tools & methods of some of our country's most successful entrepreneurs, Dave included
How you can take your business from just surviving to thriving in short time
The 7 systems every business needs—missing just 1 could send your business down the drain
Easy steps you can take right away to begin to boost your profits
Founded by Dave Lindahl about 18 years ago, Creative Success Alliance offers cutting-edge wealth-building investment real estate educational products along with comprehensive personalized coaching. Through creative insight and proven experience and expertise in all of the components of real estate investing, Creative Success Alliance provides a light in the dark for so many who struggle in jobs that leave them emotionally and financially drained.
Dave Lindahl is a renowned and experienced expert in the field of investment real estate. He and his firm, Creative Success Alliance have been providing expert real estate investing education and systems for nearly 18 years. Dave Lindahl currently controls millions of dollars in real estate throughout the United States, and is renowned for his expertise in the many facets of real estate investing. Dave is a Harvard Business School graduate, and a 22-year veteran starting and owning multiple businesses.
Dave is also the author of four bestselling books, Emerging Real Estate Markets, Multi-Family Millions and Six Figure Second Income. His fourth book entitled, Commercial Real Estate Investing 101: How Small Investors Can Get Started and Make It Big, is published through Donald Trump's organization. Dave has also been featured in Forbes Magazine, The Wall Street Journal, Reader's Digest, Creative Real Estate Lifestyles, Kiplinger and many others. And, he has been seen on NBC, CBS, Fox News, and ABC.
For more information about this complimentary online event, Dave Lindahl and/or Creative Success Alliance, please visit http://www.creativesuccessalliance.com or call 781-878-7114.