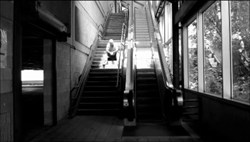 Our research at Saint Jude Retreats proves that people are far more successful at stopping a drug or alcohol problem when they are empowered, trusted and not labeled as addicts or alcoholics.
New York (PRWEB) August 14, 2013
The Saint Jude Retreats is proud to launch today, the first video in a new line of awareness and informative videos. The newest video creation entitled "Stop Labeling & Start Living" represents the damaging labels that alcohol and drug treatment programs can project on substances users. Many of these programs support the substance user referring to themselves as an "addict" or admitting they are an alcoholic. Since Saint Jude Retreats is non-diseased based the program does not use damaging labels, in fact the program does not support the disease theory of addiction.
The video begins with the protagonist being trailed by damaging labels he may have been labeled as before, they continue to eerily haunt him, prompting him to turn and see the struggling alcohol version of himself that chose the steps; the harder way. As for the escalator, it represents an easier and faster way to overcoming alcohol and drugs and leaving substance use behind.
Chris Zampino, Marketing Associate for Saint Jude Retreats as well as Director and Producer of "Stop Labeling & Start Living" explains how the idea was created. Zampino quotes, "We (the marketing team) were throwing around some ideas in a brainstorming session, asking each other questions, and one just seemed to stick: If you had the choice between an escalator and steps, which would you choose? From there we started to pull from 12 step programs, employing labels like sick and diseased that often follow or even haunt a substance user. Through this awareness video, we're hoping to show people that there's a better option through Saint Jude's, an option that knows you can change and would like to help you get there."
View the Saint Jude Retreats Stop Labeling & Start Living video.
Daniel Hidalgo, Executive Marketing Director of Saint Jude Retreats adds, "This low production video aims to educate and bring to light, what treatment is really all about. Labeling people as alcoholics will always keep "patients" in a revolving treatment door for the rest of their lives. The truth is that people can really turn their lives around by making a commitment, and the choice to never drink or drug again. Our research at Saint Jude Retreats proves that people are far more successful at doing so, when empowered, trusted and not given destructive labels. "
The Saint Jude Retreats is one of the most successful non 12 step programs available today. Through the use of Cognitive Behavioral Education, the program has helped thousands of individuals break out of the traditional treatment mind set and make positive, long lasting changes in their lives.
The Saint Jude Retreats is a non-disease, non-treatment based drug and alcohol program implementing proprietary methodology called Cognitive Behavioral Education (CBE). The program is the only effective alternative to alcohol rehab and drug treatment centers and is currently 85% more effective than treatment. The program is endorsed by internationally acclaimed professionals and addiction research authors such as Prof. Emeritus David Hanson, PhD; Prof. David Rudy, PhD; Dr. Joy Browne and the late Joseph Vacca, PhD, among others.
Saint Jude Retreat's Facebook Page
Saint Jude Retreat's Google + Page
Saint Jude Retreat's Twitter Page