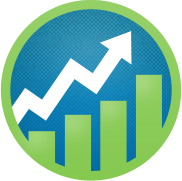 The ability to provide instant decisions, 24 hours a day, 7 days a week, will be a big benefit to a lot of people.
Salt Lake City, Utah (PRWEB) August 15, 2013
American HealthCare Lending announced today that it has finalized an agreement to acquire Clark Behavioral Health Financing (Clark BHF). This acquisition will improve the financing experience for the more than 400 programs that use Clark BHF's services and will strengthen American HealthCare Lending's position as the premier finance partner in the behavioral health and related industries.
As part of the transaction, Clark BHF will exit the behavioral health industry in early 2014 and refer its existing clients to American HealthCare Lending's multi-lender financing platform. Chrissy Aresvik, Co-Owner of Clark BHF, said the following about the deal: "After years of providing financing options to families, we know that this partnership is going to take behavioral health financing to a whole new level. We are thrilled to now have the opportunity to refer programs to a streamlined loan platform like American HealthCare Lending. Their program is faster, easier to use, and provides better options for families. There is no doubt that programs throughout the country will see increased success and a much improved customer experience by partnering with American HealthCare Lending."
Through its industry-leading technology and contracted lenders, American HealthCare Lending will be able to more-than-double the average approval ratio that programs were experiencing with Clark BHF, in addition to increasing average loan approval limits by more than 50%. Most importantly, American HealthCare Lending's platform allows families to obtain a loan approval in a matter of seconds after submission of an online credit application.
"The ability to provide instant decisions, 24 hours a day, 7 days a week, will be a big benefit to a lot of people. Couple that with a team of individuals that are personally interested in taking care of families in need of financial assistance just like we would; we're confident that all of our programs will be very excited about the improvements they'll see on American HealthCare Lending's platform." - Lisa Nash, Co-Owner Clark BHF
Existing clients of Clark BHF can contact their Clark account manager directly to learn more about how to upgrade their contract to American HealthCare Lending's multi-lender platform. Call: 888.755.3079 or Email: team(at)clarkbhf(dot)com
American HealthCare Lending is a financial services company specializing in patient financing in a wide variety of healthcare verticals: cosmetic dentistry, fertility, bariatric surgery, cosmetic surgery, behavioral health, hospital, and other related industries. American HealthCare Lending is partnered with Crown Council, Burkhart, DCE Dental, Advanced Reproductive Care, Obesity Help, NTC Texas, and Payment Alliance International. This market-leading provider offers the lowest rates in the industry, a simplified funding process, and more options.
For all media, investor or general inquiries, email graham(at)americanhcl(dot)com, or call 888.602.6066 x 111.