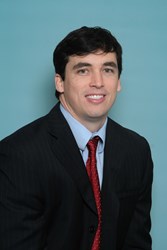 If you have an interest in retiring in comfort, now is the time to act.
Charlotte, NC (PRWEB) August 15, 2013
What most people do not realize is that self-directed IRA investing works hand in hand with real estate investing. American IRA is determined to get the word out to all investors so that they can maximize their profits by enjoying tax free and tax deferred benefits within a self-directed IRA.
The question is "What kind of real estate investing is permitted within a self-directed IRA?"
Amazingly, almost any real estate investment strategy people do outside their IRAs can be done within their self-directed IRA. In an effort to begin unraveling the many possibilities, Sean McKay will be hosting a webinar that will review:
*Types of retirement accounts that can be self-directed.
*Investment options permitted in a self-directed IRA including: raw land, condos, town homes, single family homes, commercial buildings, trust deeds, mortgage notes, unsecured notes, precious metals, LLC's, tax liens, deeds, privately held companies, and more.
*Retirement investment strategies permitted in a self-directed IRA.
*Prohibited services.
*Case studies including: Fix and Flip, Buy and Hold, Tenants in Common, and Leveraging a Retirement Account.
Sean says, "If you have an interest in retiring in comfort, now is the time to act. What makes us unique in our industry is that our company was founded by investors. We have an depth understanding of everything from a simple home purchase to the most complex and creative real estate deals. This knowledge allows us to work with your professionals to achieve quick closings so that you can move on to your next deal."
Click here to sign up for the August 23rd webinar.
About American IRA:
American IRA, LLC was established in 2004 by James C. Hitt in Asheville, NC.
The mission of American IRA is to provide the highest level of customer service in the self-directed retirement industry. Mr. Hitt and his team have grown the company to over $250 million in assets under administration by educating the public that their self-directed IRA account can invest in a variety of assets such as real estate, private lending, limited liability companies, precious metals and much more.
As a self-directed IRA administrator they are a neutral third party. They do not make any recommendations to any person or entity associated with investments of any type (including financial representatives, investment promoters or companies, or employees, agents or representatives associated with these firms ). They are not responsible for and are not bound by any statements, representations, warranties or agreements made by any such person or entity and do not provide any recommendation on the quality, profitability or reputability of any investment, individual or company. The term "they" refers to American IRA, located in Asheville, NC.