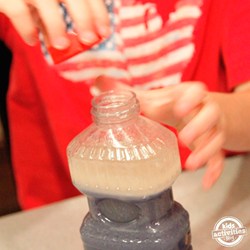 Finding things to do in the spur of a moment is easy with The Little App.
Dallas, Texas (PRWEB) August 15, 2013
Finding time and resources to plan activities for the kids can be a challenge. Over 1000 kids activities in the phone have been released on Kids Activities Blog. These activities together with a 12 ways to play with science are easy to set up and will sneak in a bit of learning while having a blast.
Trying to think about what to do with the kiddos and having the supplies to do so can be easily accomplished with the free Little App. The App is geared towards younger children. Simply enter the child's name, gender, and age and the App will provide activity suggestions that can be easily done with items found around the house.
Short age appropriate movies as well as skits or a laundry list of short story prompts are at the fingertips and readily available on the phone. The App ensures age appropriate content and best of all is free.
Together with the 1000 kids activities, Kids Activities Blog has released over 12 ways to simply have fun with science experiments. The ideas range from walking water experiments, to fun volcanos, to observing convection, to making magic with density, and fun ways to explore light, shadow, and reflections.
For detailed instructions and to get additional fun kids activities ideas, check out Kids Activities Blog this week. Come get inspired to sneak in a bit of learning while having a blast.
About Kids Activities Blog
Kids Activities Blog is a website created by two moms (who collectively have 9 children), Rachel Miller and Holly Homer from June Cleaver Nirvana. It is their daily goal to inspire parents and teachers to play with kids. This interactive website publishes simple things to do with kids twice a day. Kids Activities Blog is a great tool for moms and teachers to find kid-friendly activities that create memories and sneak learning into the fun.