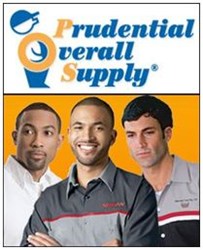 "We are very excited to attend the Western Foodservice & Hospitality Expo at the Los Angeles Convention Center this summer," said a representative with Prudential Uniforms
(PRWEB) August 15, 2013
Prudential Uniforms, the world-renowned work uniform supplier, today officially announced it will attend and prepare an exhibit for the 2013 Western Foodservice & Hospitality Expo at the Los Angeles Convention Center. The Expo, running from August 18th to the 20th, will bring together over 650 of the industry's leading suppliers including over 150 new firms that have not attended in past years. Beyond this impressive collection of business exhibits, the Expo gives attendees access to the Ferdinand Metz Foodservice Forum, Expo Comida Latina, and fun events scheduled throughout the three-day expo. The diverse array of businesses and customers attending the Expo make it a rare opportunity to form new partnerships, network, and learn. Prudential Uniforms encourages businesses to attend the Expo and have provided a customized link allowing free registration to any interested parties: http://www.westernfoodexpo.com/DP137/.
"We are very excited to attend the Western Foodservice & Hospitality Expo at the Los Angeles Convention Center this summer," said a representative with Prudential Uniforms. "We hope to see some familiar face along with some new ones. In order to encourage this attendance, we have developed and are spreading the customized link for free registration. We anticipate this impressive gathering will lead to new partnerships satisfying all their work apparel needs."
In addition to supplying work apparel to the foodservice industry, Prudential Uniforms is a leader in work uniforms—for rental, lease, or purchase—for a wide variety of other industries including medical, construction, automotive, and custodial. This wide selection of work apparel has made Prudential Uniforms a world leader in uniform services.
About Prudential Uniforms
Established in 1932 in the midst of the Great Depression, Prudential Uniforms has thrived for over eight decades by providing business the highest quality work apparel. Today, Prudential Uniforms is an international supplier of work uniforms with 27 open locations. Their clients are small businesses, large corporations, and everything in between including110 Fortune 500 companies. Prudential Uniforms is also a member of the Apparel Services Network, has an A+ accreditation with the internationally-respected Better Business Bureau, and is certified as TRSA Clean Green. For more information, please visit their website at http://www.prudentialuniforms.com/, call them at 800.767.5536, or join them on Facebook, Twitter, Google+, YouTube, and LinkedIn.