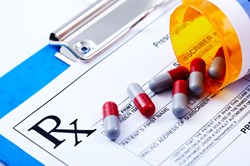 The new Conventus online video offering seven pain management safety tips will help New Jersey physicians prevent prescription abuse and overdose
Woodbridge, NJ (PRWEB) August 21, 2013
It's been called a national epidemic and it's growing. Over 100 million Americana suffer from some sort of pain. Many are treated by physicians with a wide variety of prescription painkillers. including methadone and hyrdocodone . Although most of these painkillers provide a legitimate source of relief, far too often they are abused and can lead to death.
Top prescribing errors include:
-Initiating too high a starting does
-Increasing dosages too rapidly
-Rotating opiods without adequate guidance
-Failure to screen and monirot for medical and/or mental co-morbities
Conventus has released a 20-minute online video that provides seven concrete tips that physicians can take to decrease adverse outcomes from prescription painkillers, as well as abuse. This video, featuring Susan Lieberman, the Conventus Vice President of Risk Management, was developed as part of the Member Library of Resources. Open access is available through Sept. 15th, 2013 at http://www.conventusnj.com/pain-management-resources/.
About Conventus
Owned and governed by New Jersey physicians, Conventus (http://www.conventusnj.com) offers stable professional medical liability coverage backed by high-quality claims, underwriting, and risk management services. Conventus members enjoy the confidence of knowing their premium rates are offered at-cost, as well as convenient, 24/7 access to the professionally-staffed Conventus Patient Care Hotline, and in-house attorneys dedicated to vigorously defending them should they have a need.
For more statistical information on prescription painkiller abuse, go to the Center for Disease Control & Prevention at http://www.cdc.gov/homeandrecreationalsafety/rxbrief/