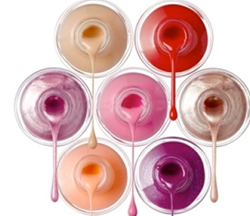 This guide helped me so much! What time savior!
(PRWEB) August 15, 2013
A day at the spa sounds like an ideal way to spend time, massage, facial and mani/pedi's. But every woman can agree that when it comes to the mani/pedi that state of relaxation can quickly turn into anxiety; when it comes to nail polish why is it so hard to decide what polish would fit best? There are millions of different choices to be made like colors, textures and with the new trend, even prints! That relaxing spa day could easily turn stressful. TheBeautyPlace.com is giving women the nail bible, the summer nail-color cheat sheet!
A fair skinned maven similar to a complexion like Taylor Swifts needs a polish that pops but doesn't look cheesy. The best "hot neon" would be a color in the fuchsia family like, OPI Nail Lacquer That's Berry Darling. Her best metallic would be OPI Ballet Pirouette My Whistle. This sparkly silver is bold enough to make a statement but not bold enough that it overpowers her. Her best blue should be something bright and light similar to OPI Euro Centrale Collection Can't Find My Czechbook.
Women with Jessica Alba's gorgeous olive skin are fortunate enough to be able to wear almost any shade. Her best "hot neon" would be in the green or yellow family like, OPI Don't Talk Bach To Me. Her metallic should be something dangerous, unique and have texture. The perfect match would be OPI Bond Girls Collection Solitaire; it has sass and texture! Her best blue would be a pastel aquamarine color like OPI's Thanks A Windmillion.
Lastly women who have a deep/bronze complexion like Beyonce wear citrus colors best. Her perfect "hot neon" should be a noticeable yellow/orange color similar to OPI Euro Centrale Collection OY- Another Polish Joke. This grapefruit color will add the just the right amount of color to her beautiful bronze glow. For her metallic, she should stay in the citrus family but with some dazzle added in like a gorgeous glittery gold, OPI GoldenEye . Her blue without a doubt should be cobalt like OPI DS Magic. This sharp, bright blue contrasts her dark complexion famously not to mention that it adds sophistication and style to any look!
Finally women can enjoy their much deserved spa day without any mani mishaps.