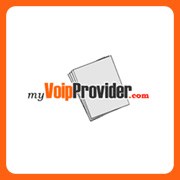 Newer, smaller, and greener businesses have been switching to Voice over Internet Protocol, or, "VoIP" in droves
(PRWEB) August 15, 2013
Most people have used business VoIP without even realizing it. That's because newer, smaller, and greener businesses have been switching to Voice over Internet Protocol, or, "VoIP" in droves as a way to reduce their overhead and environmental impact.
Any new business venture is challenging and the cost of communicating with customers and clients via traditional means can be very costly. Office telephone plans can soar into the hundreds of dollars a month and additional lines cause growing companies, growing pains. VoIP technology uses a wireless Internet connection to make calls and send faxes with service plans that start as low as $20/month. This is why My VoIP Provider.com is announcing the top five advantages of using VoIP for a business:
1) Business VoIP is Cheaper: The lower monthly cost of the service plan is only the beginning of the savings accrued by using business VoIP however. Traditional phone lines often require a private, onsite telephone exchange branch or "PBX". This takes up plenty of valuable office space and requires expensive maintenance. With Hosted VoIP, the PBX is virtual (wireless), and is hosted off-site so it frees up additional office space and is virtually maintenance free.
2) VoIP is Easier: New phone line extensions can be added quickly at little or no cost by an administrator. This means lower overhead with the convenience of desktop management and the quality of wireless technology. Because the data management system is also virtual as opposed to on-site, it's an added assurance that your valuable information will be protected against a system crash or mishap at your office location.
3) VoIP is "Green": Traditional faxing costs, which include toner replacement, countless reams of paper, and fax-machine maintenance (not to mention the fax machine itself), also create paper and landfill waste which negatively impact the environment. WIth business VoIP, faxes are sent via the Internet and cut the cost and the environmental footprint of a business enormously. Some states even offer tax incentives to businesses for adhering to or implementing "green" initiatives in the workplace. (Always consult an accountant regarding state tax issues).
4) VoIP is more Scalable: Adding and changing lines can be done quickly and with little effort through a cloud-based management system. Because it's a wireless system, calls can be forwarded to nearly any Internet-enabled device such as a smartphone or laptop. This allows employees to work anywhere a WiFi signal can be obtained from Starbucks to Singapore. In fact, a business could run an entirely remote workforce from a "virtual-office" with calls being directed to employees at multiple locations.
5) VoIP Ensures Quality: Traditional copper landlines are more expensive because they require more maintenance. Analog communications failures are commonplace because they are vulnerable to earthquakes, aging, and corrosion among other things. The result is poor sound quality, and decreased productivity. WIreless technology is statistically more reliable and the voice quality is consistent and clear. Fewer dropped and missed calls translates into less business lost.
With so many advantages over traditional office communications systems businesses large and small are opting for the ease, quality, and cost of a green office communications system with VoIP PBX systems.