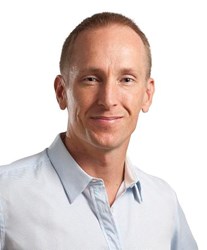 (PRWEB) August 17, 2013
In his latest news bulletin for businesses, titled Business Email Subject Line Ideas, Gollan warns that email subject lines often serve as the only chance a business has to get a reader to take notice of its brand and what it has to offer.
If businesses want potential customers to read on, then it's crucial that the subject line resonates with them. Otherwise that email will be squandered as unread or deleted, says Gollan.
He then goes on to point out the seven requirements which make subject lines effective:
1. They must be relevant to the reader
2. Do not make them too sales-oriented
3. Show enticement
4. Tell readers WHY they should read
5. Make them straightforward
6. Identify who the company is
7. Use urgency with eloquence
All seven suggestions will not fit into one subject line business coach Gollan admits, but a good rule of thumb is to combine two or three of them. He goes on to expand on the above seven points:
Business Email Subject Line Ideas
1. Lose those last ten pounds (relevance to the reader and shows enticement)
2. Five meals for a homeless veteran for the price of a latte (not too sales oriented and tells readers WHY they should read)
3. New Day Life Coaching e-courses (identifies and is straightforward)
4. A consulting business in 4 hours? (shows enticement and is straightforward)
5. In two hours your life will change (relevance to the reader and sense of urgency)
6. Red Brick Maids Don't Believe In Carbon Footprints (identifies and is not too sales oriented)
7. You're ready for phase two (relevance to the reader, shows sense of urgency, not too sales oriented)
Company mentor Gollan continues: "The key is to be committed to striking the right balance with your email subject lines. While it can feel like tremendous pressure to cover so many bases, the key is to identify 'what' is the overall goal of the email to your readers.
"If your goal is to share with new subscribers all of the services that you have to offer, you may want to angle your subject lines with; showing relevance to the reader, show enticement, and identify yourself.
"If your goal is to remind existing customers of a new promotion, you would want to convey to them; a sense of urgency, not be too sales oriented, be straightforward, and tell them WHY they should read your email."
Gollan recommends that newsletters shouldn't be used for offers and promotions, and that promotions should be one-offs.
Old-fashioned testing can allow businesses to gauge which subject lines work best for them by analysing click thru rates. A/B Split testing works well for this purpose and user-friendly software such as Optimizely and Maxymiser make testing as easy as possible.
Effective testing means tailoring it specifically. Most email service providers like Aweber, Mail Chimp, and Constant Contact, offer insights into email campaigns as a part of the subscription.
Gollan's latest business bulletin makes additional suggestions for email subject lines which should resonate well with readers:
1. Ask a question (call-to-action) – Does breast cancer run in the family?
2. Have one word in all caps – January Newsletter: BIGGEST Month Yet
3. Try short lines – January 2013
4. Use a news angle – The Boston Marathon raises public safety concerns
5. 'How-To' posts – How to lose 10 pounds by next Monday
6. Piggy back off a bigger brand – A Mention In Better Homes & Gardens Online Newsletter!
7. Specific facts or figures – 10 New Photos To Share This Month...
There are certain key words, Gollan warns, that have historically performed very poorly, and should be avoided at all costs. They include claim, collect, but, price and pay. These words are not only often detected as spam by most email providers, but they also do little to win over readers
Gollan's last rule of thumb to be mindful of is to always write email subject lines that offer clarity. Some email marketers suggest using clever subject lines, but once again, data shows that email subject lines that deliver clarity over cleverness, always wins out.
Business marketing and promotions expert Gollan concludes: "All in all, your overall goal should be to use your email subject line as an opportunity to bridge and develop a relationship with your subscribers. Wow your readers and remind them (often) why they made a wise choice to be a part of your brand by using your email subject line as the best possible starting off point."
For more expert business advice, visit http://www.caseygollan.com.au