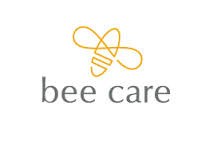 "This week's conference at Penn State presents a wonderful opportunity for collaboration and knowledge sharing to find solutions that improve the health of honey bees and other pollinators," said Dick Rogers, apiologist at Bayer CropScience.
University Park, Pa. (PRWEB) August 15, 2013
Bayer CropScience bee health experts will join dozens of the world's leading pollinator health scientists this week at the second International Conference On Pollinator Biology, Health and Policy at Pennsylvania State University.
Hosted by the Center for Pollinator Research at Penn State's College of Agricultural Sciences, the conference, held today through Aug. 17, will feature an array of discussions on the health challenges of pollinators. Earlier this year, a report publicized by the United States Department of Agriculture (USDA) and the Environmental Protection Agency (EPA) found honey bee health is impacted by a wide range of factors, including disease, malnutrition, pesticides and especially, the Varroa mite.
"Bayer has long been a proponent of honey bee health, recognizing that apiculture and agriculture are both vital to maintaining the world's food supply," said Dick Rogers, apiologist at Bayer CropScience. "This week's conference at Penn State presents a wonderful opportunity for collaboration and knowledge sharing to find solutions that improve the health of honey bees and other pollinators."
Bayer's experts will present on topics related to the health of honey bees and stewardship best practices, including Bayer's 25-year commitment to bee health and development of products to control parasitic mites in honey bee hives. Research priorities for the new Bayer Bee Care Center, scheduled to open in 2014 at Bayer's North American headquarters in Research Triangle Park, N.C., will also be highlighted.
Bayer will also discuss the development of a new lubricant by its scientists, which reduces dust levels from treated seeds during planting. The fluency agent mitigates potential exposure to bees while promoting best management practices for seed treatment applicators, growers and beekeepers. The use of lubricants, such as talc or graphite, is a standard recommendation by seed planter manufacturers to reduce friction and improve planting uniformity, but recent scientific publications on this topic have triggered a debate as to the relationship between the exposure of dust from these planters and potential acute effects on bees. During laboratory tests, the fluency agent reduced dust exposure up to 90 percent compared to talc and 60 percent compared to graphite.
For more than 25 years, Bayer has been actively involved in finding solutions to improve honey bee health and this effort continues. In May, Bayer broke ground on its North American Bee Care Center, which will serve as a gathering place for researchers, bee experts, students and other visitors to meet regularly with leading Bayer scientists on issues involving bee health. Earlier this year, Bayer conducted a mobile Bee Care Tour, a six-state, 2,000-mile tour to university agriculture schools to provide best management and stewardship practices when planting treated seed to growers, beekeepers and others. More than 2,000 people visited the Bayer mobile bee care exhibit.
Bayer is dedicated to crop protection and is committed to environmental stewardship and sustainable agricultural practices, including the protection of beneficial insects such as honey bees.
For additional information and background on other sustainability initiatives please visit http://www.bayercropscience.us/our-commitment/bayer-initiatives . You can also follow and share with us on Twitter @BayerBee Care, on Facebook at facebook.com/BayerBeeCareCenter and view photos on Flickr.
###
About Bayer CropScience
Bayer is a global enterprise with core competencies in the fields of health care, agriculture and high-tech materials. This year the company is celebrating 150 years of Bayer – consistent with its mission "Bayer: Science For A Better Life". Bayer CropScience, the subgroup of Bayer AG responsible for the agricultural business, has annual sales of EUR 8,383 million (2012) and is one of the world's leading innovative crop science companies in the areas of seeds, crop protection and non-agricultural pest control. The company offers an outstanding range of products including high value seeds, innovative crop protection solutions based on chemical and biological modes of action as well as an extensive service backup for modern, sustainable agriculture. In the area of non-agricultural applications, Bayer CropScience has a broad portfolio of products and services to control pests from home and garden to forestry applications. The company has a global workforce of 20,800 and is represented in more than 120 countries. This and further news is available at: press.bayercropscience.com.
Contact:
Bayer CropScience Media Hotline, 1-877-879-6162, or
Beth Roden
Director of Communications & Bayer CropScience NA Coordinator
Bayer CropScience
Tel: (919) 549-2030
Email: beth(dot)roden(at)bayer(dot)com
Catharine Montgomery
Porter Novelli
Tel: (404) 995-4521
Email: catharine(dot)montgomery(at)porternovelli(dot)com
USA-BCS-2013-0234
Find more information at bayercropscience.us.
Forward-Looking Statements
This release may contain forward-looking statements based on current assumptions and forecasts made by Bayer Group or subgroup management. Various known and unknown risks, uncertainties and other factors could lead to material differences between the actual future results, financial situation, development or performance of the company and the estimates given here. These factors include those discussed in Bayer's public reports which are available on the Bayer website at http://www.bayer.com. The company assumes no liability whatsoever to update these forward-looking statements or to conform them to future events or developments.