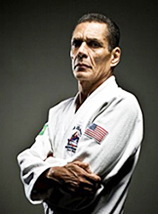 Cedar Park, Texas (PRWEB) August 19, 2013
Master Schill's Peak Performance Martial Arts will host a Jiu Jitsu Seminar featuring Relson Gracie. Grandmaster Gracie is the 2nd eldest son to the founding member of the Gracie fame Relio Gracie.
Master Schill, the owner of Peak Performance Martial Arts expects a great turn out for the Gracie Legend.
The seminar will be held at Peak Performance Martial Arts located at 500 Brushy Creek Rd, Ste. 504. The seminar will service children and adults. The seminar is for students of all experience levels. The children will have a 1 hour seminar and the adults will be able to choose between a 1 and 2 hour option.
Sunday August 25, 2013 Peak Performance Martial Arts will be hosting Grand Master Relson Gracie for a 1 or 2 hour seminar. The seminar will start at 1 p.m. for children for a 1 hour seminar, the adults will start at 2 p.m. for a 1 or 2 hour option. I am including a link for you to join. choose the number of hours you need. Students can register online for this amazing opportunity by clicking here. Please arrive 15 minutes early for your session and please wear a traditional white gi. Click here to register and reserve your spot now.
For additional information on the seminar and for directions, Peak Performance Martial Arts can be reached at 512.918.8921