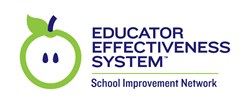 The breakouts at this education conference will be some of the best we have presented all year.
(PRWEB) August 15, 2013
School Improvement Network, the leader in educator effectiveness resources, today announced three breakout session presentations at the education conference Education Works Leadership Institute, September 15–17 in Atlanta, featuring hands-on training for PD 360 and strategies for increasing student achievement. The education conference breakouts will also give attendees the chance to strategize with educators from five states on boosting educator effectiveness and student success.
"The breakouts at this education conference will be some of the best we have presented all year," said Chet Linton, CEO and president of School Improvement Network. "Independent research shows these PD 360 training and strategies have increased student achievement consistently since 2008, and at this education conference, all educators will have access to them."
PD 360 is the most widely used online professional development solution in the U.S., and has been showcased and presented at hundreds of education conferences in North America. It offers the largest library of expert-produced training videos, powerful support tools and resources, and an online professional learning community of nearly one million educators.
Education conference breakout attendees will gain the following:

Hands-on training on all enhancements to PD 360, including more classroom-ready resources
Strategies for site-wide, student-centered learning programs
Opportunities to network with educators from across five states attending the education conference
Click here to register for the education conference breakout sessions, September 15-17, 2013.
Click here to see other education conferences School Improvement Network is attending.
Click here for a free trial of PD 360.
About School Improvement Network
Founded in 1991 by teachers, School Improvement Network has spent decades researching and documenting the best practices in education. From this research, School Improvement Network has developed the Educator Effectiveness System. This system delivers a process to improve teacher practice, and gives educators a set of powerful tools to drive the process. Research shows that districts and schools that use the tools in the Educator Effectiveness System produce better teachers and, as a result, experience dramatic increases in student achievement, driving up student proficiency by as much as 19 percent in a single year. School Improvement Network works with thousands of schools and districts in every state and around the world, has visited over 3,500 classrooms to document best practices in action, and regularly presents their innovative solutions at education conferences across the United States and world. Learn more at http://www.schoolimprovement.com/.
School Improvement Network and its logos are trademarks of School Improvement Network. All other trademarks and registered trademarks are the property of their respective owners.