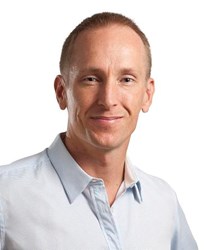 Provide a framework for employees to succeed both personally and professionally with social media.
(PRWEB) August 19, 2013
In his latest tip sheet Social Media Policy: How to Create a Policy for Your Business Gollan shows companies how they can create a social media policy which won't stifle the social nature of their employees. Instead those employees should feel empowered to contribute to business growth in new and exciting ways.
"Let's face it, your employees are likely already using social media," says company coach Gollan. "Provide a framework for them to succeed personally and professionally with it because as your employees succeed so will your company.
"With a sound hiring process in place you should be hiring people that already use common sense in every aspect of life. This will reflect in their use of online publishing including social media so that you won't have to worry too much about how your company is represented.
"It's wise to provide a framework encouraging community and social media use. Outline ways your employees can use social media for their benefit and for the benefit of the company within certain guidelines. These guidelines will likely come from other areas of your HR handbook so it's nothing new."
The first thing to outline in the company's social media policy is to establish a stance on social media. Acknowledge the opportunity and get employees on board on how the company will take advantage of this by exploring social media as a high priority, says Gollan.
Discuss Social Media Responsibility and Productivity
Each person at the company needs to understand their responsibilities concerning personal and business-related social media practices. Humans have always connected in real life so there's no reason for a social media policy to differ from similar policies in the office, says business guru Gollan.
Some common items might include:

Harassment and bullying are not allowed in any form
Make sure opinions are expressed as personal and not of the company
Respect privacy of others
The above is common sense and used by most human resource departments. Even small companies have guidelines and policies for employees so use them to help create the company's social media policy.
Meanwhile, employees should be advised that should company productivity suffer then freedom to use social media will cease.
Encourage Community
One way a company can encourage community is by setting up personal accounts which are connected to the company. Ask employees to 'like' the company on 'Facebook' or add the company as their employer on LinkedIn. Start a company blog and share news from within the company.
Employees already have their own community says business adviser Gollan.They talk in person at the office. They become friends outside of work. A company can tap into this community with social media to enhance the overall effect.
The Difference Between Personal and Business
US footwear company Zappos was one of the first companies to jump fully into social media with Twitter. The company had employees that would use the Zappos name in their Twitter usernames. Now the company has an app that feeds tweets with links to the company site.
Gollan has created a social media policy template based on some of the major brand social media policies available. That policy document should be based on the mission of the company while its core values hold true in every aspect of the business and for every employee. Meanwhile the following are excerpts from the social media guidelines section of the policy:
Social Media Guidelines

Personal accounts and business-related accounts can be established. Use best judgment when creating an account.
Any information published online should not be confidential to the company.
Employees should clearly identify themselves should they wish to publish any information relating to the company.
Copyright must be respected, as well as company trademarks
No posting should violate the code of conduct relating to harassment or bullying.
Social Media Use at Work

Productivity remains a key component of success at the company. Employees have freedom at the company while working to use social media for both personal and professional reasons. Employees are still held to productivity standards for any reason including social media use.
Online activity on company equipment and networks is monitored for safety. Remember that your activity is being monitored.
Be respectful and safe while using company equipment and networks for online activity.
Find more social media promotion advice for business and other company coaching tips at Casey Gollan's website right here.