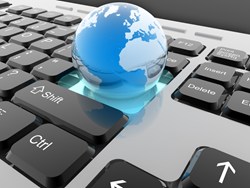 Burbank, CA (PRWEB) August 15, 2013
USA Business Insurance is announcing that all parties involved in the creation and implementation of websites in the state of New York now have access to General Liability Insurance as well as Professional Liability Insurance. This coverage is extended to anyone who creates, designs or redesigns a web site and develops the software required to run the web site. Policies cover text, graphics, links, functionality and promotion of web sites with search engines. Services may also include creation of web pages, graphic design, banner design, branding, site promotion, site maintenance, site management and hosting.
General Liability Insurance protects the company's or individual's customers who may get injured when visiting the studio for a consultation or business proposal. Most importantly the general liability with the new program release will cover the completed operations and allow New York tech professionals to protect their intellectual work. General liability will protect the policy holder in the event of medical bills, law suits, legal fees and any awards or judgments.
The availability of both coverages in New York insures that the web designers are covered in all aspects of their operations. The Professional Liability Insurance goes further to protect the originator of the actual design and execution of the website. Sometimes free-lancers or contractors are hired to work on the project. E & O protects the business owner should anyone working for the company infringe on another's copyrighted work, whether intentionally or unintentionally. Professional liability web designers also protects against potential damages that may occur several years after the website has been in operation. With the web design E & O legal fees will be covered even if there are no damages proven in court.
With web designer insurance, the New York professional is further protected against instances of hackers breaking into a client's data base and stealing personal information about the client's customers. If the financial damages were the result of a technical error in the design and programming, the web designer will not face financial ruin.
To learn how Web Designer Liability Insurance and Professional Liability can protect the New York professional, visit http://www.businessinsuranceusa.com.
About USA Business Insurance: USA Business Insurance provides general liability insurance and E & O for a wide array of technical and non-technical companies. Experts in corporate insurance are available to discuss and recommend appropriate coverages.