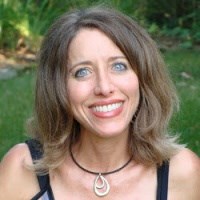 Our health is not simply what we put into our bodies food-wise, but what we inhale and drink through our skin in terms of cleaners and skincare products too.
(PRWEB) August 16, 2013
Many people believe greener cleaning products are both more expensive and inconvenient, but that's just not the case says Carol Newman in her new broadcast titled Greener Cleaners on Spreaker Radio's BioGirl Health Show.
On the show, which is broadcast every Friday at 1pm, Carol and Speaker radio presenter Kimberly Henry discuss how they've both been coming up with their own very effective cleaning products from natural ingredients for years – from kitchen cleaners, to lime scale removers and even toothpaste. And they go on to list a number of examples for keen listeners willing to do likewise.
Essential oils are great for providing a fresh - rather than a chemical - scent for the bathroom, insists Carol, who runs the popular natural and healthy living website BioGirl Health. She advises simply putting a bottle of essential oils on display and every now and again putting a few drops in the toilet pan. Alternatively, the oil can be sprinkled on toilet paper so that it gives off a discreet fragrance every time the roll is used.
Essential oil can be used throughout the home via a diffuser timed to release its scent every five minutes. Another trick is to boil up apple slices with cinnamon which, as well as covering up any unsavory smells, also infuses the home with a baking fragrance.
Vinegar and lemon juice are absolutely essential for those intent on living in a clean, green home, says Carol. She recommends buying spray bottles to store home-made natural cleaner mixes and ingredients such as oils, lemon juice and vinegar.
"Dilute the vinegar with water and use a spray to keep your counter tops clean," Carol advises.
"Add lemon if you've problems with built up hard water marks or even rust from an old cast iron kettle or pots and pans. If those pots and pans are stainless steel then personally I'd turn to baking soda rather than some fancy chemical spray from the supermarket.
"Incidentally baking soda and vinegar combined are brilliant for clearing out drains in your sink or bath."
Carol's concerns surrounding conventional cleaning products centre on the effect they have on the respiratory system, as well as their alleged carcinogenic (cancer-causing) qualities. She attributes the same worries to shampoos, body washes and soaps – any kind of product, in fact, which contains nasty chemicals and comes into contact with the skin.
Carol admits than in today's 24/7 constantly 'on the go' society it can be difficult for individuals to find the time to make their own cleaning products, regardless of how keen they are on the idea. And for that reason she recommends the website healthylivingdepot, as well as Lily skincare for those concerned about what their bodies are drinking in through their skin pores.
Carol says: "Always make it a priority to check any type of cleaning or skin care product our for any harmful ingredients lurking in its bottle. Remember that our health is not simply what we put into our bodies food-wise, but what we inhale and drink through our skin in terms of cleaners and skincare products too.
"Personally, I think it's always worth remembering the quote that we don't inherit the earth from our ancestors, but rather borrow it from our children."
BioGirl Health Show broadcasts weekly at Fridays 1pm on Spreaker Radio. Listeners can also find out additional simple and effective healthy eating and lifestyle advice to ensure optimum health and both inner/outer beauty.
Find out more about the BioGirl Health lifestyle at http://www.biogirlhealth.com/
Carol Newman
Richmond, MI
carol(at)biogirlhealth(dot)com
(000) 000-0000
Facebook
http://facebook.com/biogirlhealthshow
Twitter
http://twitter.com/biogirlhealth