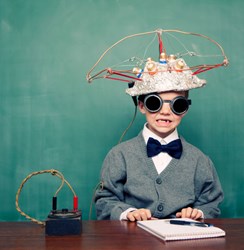 Seafoam does what few tech companies do, they make the confusing simple. Websites, internet marketing, linking new technologies… these are all things I found very confusing. Seafoam worked with me to create an effective approach that is easily managed.
St. Louis, MO (PRWEB) August 15, 2013
What can Seafoam Media do for small businesses?
Online marketing isn't easy. As soon as a business masters current marketing trends, something else emerges on the social scene. Reaching customers can be an infuriating process. It's time to erase those sleepless nights and restore some sanity.
Seafoam Media will create a marketing strategy built specifically for each client. They know that what works for Bob's Screen Door Factory might not work for every business and they won't pretend that it will. They'll tailor an online marketing plan for each company's specific objectives and they'll keep revisiting these objectives every three months. As the Internet continues to change, they'll adjust and adapt their plans so that no business is left behind.
Analytics Businesses Can Actually Use
It used to be pretty easy to see if a marketing plan was working. In today's online marketing scene it can be pretty difficult to determine if a company is ahead of the game, just keeping pace or falling off the map. Are all of those followers and likes actually producing tangible results?
Seafoam Media can provide useful and trustworthy analytics. They'll let each company know exactly how it's doing in either daily or weekly emails. These reports will provide all of the tools needed to finely tune an overall marketing strategy. Seafoam Media's analytic emails are neat, tidy and easy to follow.
V.I.P. Treatment Every Business Deserves
Let's be honest – the technology industry has some notoriously poor customer service. As enjoyable as it is to sit on hold for hours waiting to talk to a real person, Seafoam Media has a 24/7 support team ready to answer any question thrown their way. Seriously. They'll even help decide where to go for lunch.
Seafoam Media knows that time is limited and some businesses don't have the resources to keep up with all of their social media, email and SEO needs. Relax. Seafoam Media has it covered. Their team of experts and their flexible marketing packages have been tested and then tested again. They will bring results while allowing each business to focus on other areas. Get back to planning that company picnic.
Equitable Pricing and Effective Results
Other companies may charge a small fortune for a rather basic marketing plan. What did those payments which resemble a small mortgage produce? Probably not enough to make the initial investment worthwhile.
Seafoam Media believes in honest pricing and honest results. Every client will know exactly what they'll receive and what they should expect before signing up. No hidden charges, no gimmicks. Each marketing plan is transparent. Every dollar spent will go directly toward a company's unique marketing plan, not Seafoam Media's next happy hour.
Ride the WAVE. With five different marketing plans to choose from, every company is bound to find a WAVE it can surf.