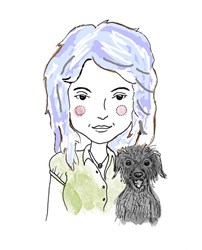 She asked to live so that she would change her life to help others.
Chicago, IL (PRWEB) August 16, 2013
No one believed that people would come to be healed, but for over 15 years this September they have. Somehow through word of mouth and through the powers of the internet, people have found the small comfy space called NowStudio, in Chicago, IL and have gotten relief from their issues and found natural healing solutions done with wisdom and kindness.
Nourhy Beatize, Owner of NowStudio, calls herself an Intuitive Healer and uses Reflexology, CranioSacral Therapy and sometimes Astrology to help her deal with client issues. Mind, Body, Spirit issues are all as individual as their owners and using Astrology as a base can be surprisingly helpful in getting to know how to deal with the client.
Nourhy's interest in alternative healing happened because she has been involved in a near fatal car accident. During the accident she had a near death experience in which "she asked to live, so that she could change her life to help others." At the time she wasn't sure what that meant but after the accident and due to her injuries, it was clear that she was not going to be able to work in her previous work and nor did she have any interest. The accident which left her flat on her back for almost a year also left her suffering from horrible back and sciatic pain in her legs for years after. After not getting much relief from traditional western medicine and drugs she started being open to seeing Alternative healers.
She has been studying with some of the best people, Laura Norman of The Laura Norman School of Reflexology, The Upledger Institute for Craniosacral Therapy. Intuitives and Healers like Dr Doreen Virtue, Laura Day, Sonia Choquette and Steven Farmer.
Nourhy's studio can be found in Chicago's Logan Square area.