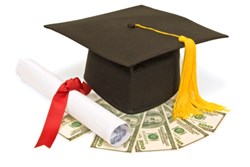 Affiliate Summit, the premier affiliate marketing conference and tradeshow, has awarded scholarships to 10 U.S. college students in the amount of $1,000 each.
Austin, TX (PRWEB) August 21, 2013
Affiliate Summit, founded by Missy Ward and Shawn Collins in 2003, was created for the purpose of providing educational sessions on the latest digital marketing industry issues and fostering a productive networking environment for affiliate marketers.
As part of the ongoing education initiative of the conference, Affiliate Summit has provided scholarships to U.S. college students.
These Affiliate Summit Scholarships were only open to currently enrolled students at a college or university in the United States.
In order to submit for a chance to receive the scholarship, qualified entrants had to submit an essay of 250-500 words below answering the question, "What is your biggest frustration with online shopping and how would you suggest fixing it?"
Below are the ten recipients of the $1,000 scholarships:
Kerry Anderson - University of Maryland
Maria Andrade - Arizona State University
Julia Anthony - West Chester University
Andrew Arredondo - University of Utah
Julia Belsky - Washington University in St. Louis
Clayton Bradshaw - Tulsa Community College
Justin Davis - Cowley College
Jacquelyn D Grammer - Valencia College
Sanya Lalani - George Mason University
Andrew Joseph McCarty - Arcadia University
Affiliate Summit East 2013 just wrapped up in Philadelphia, where hundreds of exhibiting companies and thousands of digital marketers converged for three days of networking and education.
The three day conference included an exhibit hall with affiliates, merchants, vendors, and networks, as well as multiple tracks of educational sessions covering the latest trends and information from digital marketing experts.
The keynotes for Affiliate Summit East 2013 were Rae Hoffman, CEO of PushFire; Dr. Randal Pinkett, Chairman and CEO of BCT Partners, as well as a philanthropist, author, and season 4 Winner of NBC's The Apprentice; and Wil Reynolds, Founder of SEER Interactive.
The next Affiliate Summit is taking place January 12-14, 2014 in Las Vegas. More details on Affiliate Summit at http://www.affiliatesummit.com .