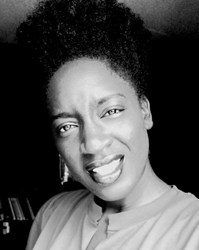 MsJ says after a woman determines what she wants out of any phase in life, then "it's all about grit honey."
Atlanta, GA (PRWEB) August 15, 2013
At the 4th Annual Phenomenal Woman Conference Jamillah (MsJ) Warner addresses women on the subject of being Single & Sassy. She says, "having fun with your life even as you go after your dreams boils down to one thing — and it's something that all women need regardless of age or titles — you need freedom." While bringing out seven key points that help create a lifetime of freedom, MsJ highlights the fact that women do not have to be superheros doing everything on their own. She believes they can move their dreams forward with a few simple steps.
"Opportunities don't matter, if you're not ready to take advantage of them," says MsJ. According to Warner in order to build the kind of life that dreams are made of "you have to get ready when it feels like nothing is happening." She says most people miss opportunities because they often come in the form of obstacles and disasters. "But if you say you want a different career or a new business, then start training for it right now."
MsJ says after a woman determines what she wants out of any phase in life, then "it's all about grit, honey." She encourages women to learn how to push their dreams forward. "As mothers and nurtures many women are used to drawing the best out of their children, men and siblings. But what about you? Dream building takes effort, and to create something out of nothing, you'll have to learn how to relentlessly carve time out of your busy life for that particular dream — or it will never become a reality."
The Phenomenal Woman Conference is sponsored by Faith by Hearing Christian Center Church in Newnan, GA. It is held annually the 2nd Weekend in August, Friday through Sunday. Saturday is dedicated to fashion and dream-building where Warner is the Keynote for the business segment of the conference.
___
Jamillah (MsJ) Warner is a poet with a passion for business specializing in custom-made business and marketing content that often carries an emotional thread. Warner's bylined and ghostwritten works can be found on various Fortune 1000 and Fortune 500 online properties. Warner is also the CEO at Gritty Writer, the message design company.