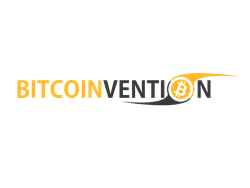 Makati, Manila (PRWEB) August 17, 2013
This October 17, 2013, witness the first-ever Asian Bitcoin convention, 'Bitcoinvention Asia 2013 - Your Bitcoin Gateway to Asia.' This event will be held at The Peninsula Hotel in Makati City, Metro Manila, Philippines. With the goal to raise Bitcoin awareness in Asia as well as connect people in the Bitcoin industry, this even is definitely a must for anyone who has an interest in Bitcoin.
This 'Bitcoinvention Asia 2013' was established by two Bitcoin entrepreneurs based in Asia, Oron Barber and Eilon Arad. The decision came after seeing the fact that even though Bitcoin is quickly gaining popularity to most Asian countries, there still lack of information about these crypto-currency.
Bitcoin enthusiasts, bankers, developers and entrepreneurs, merchants, experts, and those who are curious with Bitcoin are more than welcome to participate in this Bitcoin convention. It is of very good opportunity to not only gain insights on the future of the Bitcoin among Asian countries but also meet and connect to other fellow Bitcoin enthusiastic to invest, create, and build a good business relationship among them.
Furthermore, anyone can rest assured that all information about Bitcoin, related to Asia and in general, down to its smallest details, is very much authentic since all the speakers are not only good but certified credible as they are experts in the Bitcoin industry from different parts of the world. The full list of speakers will be released soon on the official Bitcoinvention website.
Sponsors are also invited to participate in this incredible Bitcoin event. By giving a hand to the success of this Asian Bitcoin convention, they will get advantages that will certainly give them the pleasures of convenience and good opportunities. They will be given the chance to raise awareness for their brand, exhibit and showcase their product, recruit customers and build new partnerships, and certainly, to get into the Asian market.
All of the usual humdrums in conventions have no place in this 'Asian Bitcoinvention,' only unique and interesting highlights are provided. This is definitely an event to attend to. See you there.
About 'Bitcoinvention Asia 2013'
It was established by Oron Barber and Eilon Arad, Bitcoin entrepreneurs based in Asia in the mid-2013. The main goal is for it to be the first and the biggest Asian Bitcoin convention that will be the gateway for Bitcoin entrepreneurs and professionals to get into Asia. This event also aims to raise Asians' awareness for Bitcoin.