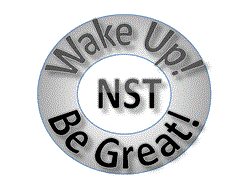 Intuition was previously viewed as a 'lucky guess' or strange coincidence. Today's leaders and top achievers use it all day long to achieve success.
(PRWEB) August 29, 2013
A person's professional success is dependent on many factors. But there's one skill of achievement that's rarely discussed, yet crucial for accomplishing what one wants in their vocation: the art and science of intuition.
The Intuitive Professional basic program was designed for those who are ready to operate from a whole new place of personal and professional power. This class is for those who want to create work relationships and opportunities that fuel their vision and potential like never before. This class is for people who want to gain significance and influence in business. They want to WOW themselves and others!
Martha Soria Sears is the founder and president of Next Step Transformation, a company that is making a positive difference in the world by offering products and services that help people and companies awaken their greatness.
Martha has been a trusted advisor to top executives at Fortune 500 companies, including IBM, HP, Prudential, Cisco, and Symantec. Martha brings decades of her own personal experience and has studied with and been mentored by top human potential experts including Bob Proctor, John Assaraf, Jose Silva, Tony Robbins, Natalie Ledwell and Sandy Gallagher.
Before starting Next Step Transformation, Martha held high-level positions with KPMG, Cambridge Technology Partners, Gartner, and Symantec. Martha's business expertise includes: leading strategy and visioning sessions; designing processes and methodologies; building high performing teams; managing business process improvements; and guiding business transformation.
The average individual spends 30 percent of their life at work. Join a community of executives, entrepreneurs, CEOs and managers who want every area of their lives to be fueled with purpose and passion.
Each class in this 12-week series delivers immense value to your professional development. Weekly topics include: 1. My vision and Mission; 2. Who's on First?; 3. Keep moving forward; 4. We are a team; 5. Coming from a place of understanding; 6. The 3P's of Success; 7. Creating an environment for success; 8. Sources of Inspiration; 9. Think Solutions; 10. The Survival toolkit; 11. A Shared Journey; and 12. Giving Back.
The Intuitive Professional basic program is a 12-week program designed with convenience in mind. Every week for twelve weeks, you will receive:

A webinar class that can be downloaded or viewed online
A PDF transcription of the class
Once a month, there is a live Q&A session with Martha, which is recorded and made available.
Sign up now to reserve your space: one-time payment of $99.95 or three monthly payments of $35.95.