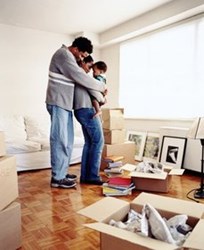 Now the company will cater to the customer segment where people often get stuck with the complicated packing process and also need additional packing material
(PRWEB) August 18, 2013
Movingkit.com is known as a key player in the industry. The organization has always been able to meet the industry benchmark in the past and expects to do so in the future. The company has made a recent announcement revealing the launch of their new business segment. According to the recent pronouncement, the company is now offering a vast range of moving kit solutions that customers can order directly from their site. The company spokesperson seemed highly optimistic about the launch of their new business solution during the recent interview. The company known for its exclusive offers to a wide base of customers coming from different parts of the country is now entering into a different business segment.
Movingkit.com will now also offer moving supplies to the customers. Any customer looking for a moving supplies including all packing materials can now approach the company for getting better offers. Now the company will cater to the customer segment where people often get stuck with the complicated packing process and also need additional packing material. Customers don't have to go through any complex lengthy process or approach individual movers in this case. Movingkit.com has designed a new site that customers will find very friendly and simple.
Customers can navigate through the page and select the best moving kit as per their requirement. There will be no charges or any other processing fee involved in the process. Customers first should visit their site to decide which moving kit is sufficient and then they can order the same online. The prices for each kit is available on their site. Movingkit.com also has a strong network of movers. Customers can also request for price quotations from these movers to win the best deal according to their budget.
Stories of moving hassles are well renowned nowadays. Because of not having enough knowledge, most customers end up losing lots of money and go through extensive tension during the moving process. The company professionals believe customers can reduce a great amount of their moving hassles with the help of their new service. The site also offers valuable packing instructions to the customers. So if customers are opting for self service moving facility, they can get lots of ideas from the instruction manual or videos available on the site of movingkit.com.
http://www.Movingkit.com is already a very popular name in this industry. This time the company has again tried to address the specific needs of the customers utilizing their industry knowledge. Customers can take advantage of this facility and save their money.