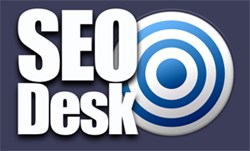 (PRWEB UK) 21 August 2013
Camyoga are pleased to announce their Autumn workout and master class schedule for September and beyond. Camyoga is recognised as being a leading centre for yoga in the United Kingdom, and the teacher training school is one of the best in the country. Camyoga can provide training sessions and workshops that are suitable for everyone. Whether a person is new to yoga or has a great deal of experience, these master classes aim to provide something new and exciting for everyone.
The first significant workshop of the month is The Freedom Flow class with Claire Missingham, and this takes place on Sunday the 1st of September. This course is intended for existing yoga students who are looking to bring something new to their workout routine. Camyoga believe that it is beneficial to add variety to workout sessions as it can be all too easy to get stuck in a rut. This workshop will leave attendees feeling free and refreshed while hopefully providing many different moves and positions to try out at home or in class. The teachings within this workshop will sit neatly alongside many of the teachings within the yoga teacher training courses at the Camyoga Cambridge facilities.
On the same day, Camyoga is pleased to present a Transformational Breathing Workshop with Alan Dolan. This workshop is open to everyone, including people that have never undertaken a yoga class. The aim of the workshop is to provide a simple breathing technique that will change a person's life. Anyone that is looking to free themselves from emotional baggage and is looking to release anxiety from their life will find that this simple breathing technique carries tremendous benefits. Every instructor at Camyoga has embraced the breathing techniques of Alan Dolan, which makes this a workshop that is highly endorsed by all of the team at Camyoga. Anyone looking to undertake yoga training needs to develop an understanding of the importance of breathing and this workshop provides a perfect platform for developing greater knowledge.
Saturday the 7th of September sees the Hot Yoga Master class return to Camyoga. This two hour session aims to enhance the muscular strength, flexibility and endurance of all attendees. The combination of an elongated session, and a room at a hotter than normal temperature adds the benefit of detoxing to the yoga benefits that are found in this workshop.
Camyoga provides regular workshops and classes at weekends, making this the ideal yoga facility for busy people. Located less than an hour's commute from London, Camyoga in Cambridge offers the perfect way to escape from the stress of modern life.
About Camyoga:
Camyoga provides more than 70 classes every week and is regarded as the leading yoga studio in Cambridge. There are three different yoga studios set across two campuses in the city with a wide variety of classes on offer. Camyoga offers an intensive yoga teacher training course, but can also offer classes for the casual yoga devotee.