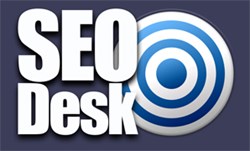 (PRWEB UK) 24 August 2013
Lyon Lighting is pleased to announce that they have a new line of lights which are ideal for the darker nights that are on their way. For many people, August indicates the last days of summer. Kids return to school and football is back, which means that many home owners and businesses turn their attention to ensuring that their properties are ready for the darker nights and the colder weather. To provide assistance in these areas, Lyon Lighting can offer a wider range of interior and exterior lighting solutions.
The company is proud to offer the widest range of LED floodlights that can be found online in the UK. Originally, the LED floodlight market was aimed at businesses, commercial premises and car parks. The first LED floodlights were tall and provided a large area of lighting coverage. Lyon Lighting can provide this type of lighting product to clients that want to make sure that all of their property has sufficient light coverage. This can help to increase employee and customer safety as well as minimising the possibility of break-ins.
Lyon Lighting can also provide a range of LED lighting solutions for the domestic market. With many home owners looking to improve their security features, the addition of more powerful lights in focused areas can help to minimise the risk of break-ins. These lights can also provide sufficient lighting coverage to make the most of any nights where the weather is warm, but there is not enough natural light.
The changing of the seasons can be a popular time for people to change the layout or style of their property. Lyon Lighting offers a wide range of interior products, including ceiling fans. Ceilings fans not only provide a stylish addition to any property, they can help to improve the quality of air in a home.
Any home with pets or with people who have allergies will find that the introduction of a ceiling fan to their property can make life more comfortable. Lyon Lighting provides a range of bathroom, kitchen, bedroom and living ceiling fans. This should ensure that there is an appropriate ceiling fan for every room in the house.
Although Lyon Lighting provides products that can be used all year round, they are pleased to provide lighting and home electrical products that are ideally suited for the Autumn months.
About Lyon Lighting:
Lyon Lighting was established in 2009, and the online electrical wholesaler has had one goal since day one. The company aims to provide the best value for money service. It aims to achieve this by keeping their costs down, passing on the savings to customers. Lyon Lighting offers a broad range of lighting and electrical products for commercial and domestic clients. Whether a client is looking to improve safety, security or the type of a property, Lyon Lighting has the electrical solution.