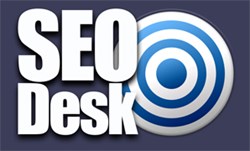 (PRWEB UK) 25 August 2013
Hadlow Manor is pleased to announce that they are currently taking bookings for weddings for the Autumn of 2013 and for the Winter of 2013/14. The venue is currently hosting a substantial amount of weddings at the height of the summer 2013 season, but the venue is keen to stress that they have availability for weddings over the coming months. While many dates for the next six months have been taken, there is availability of several key weekend and weekday dates, which can provide the perfect wedding date for any couple looking to get married soon.
Hadlow Manor is able to offer wedding dates for a year or two in advance, but the company knows that this is not for everyone. Some couples like to have a lengthy engagement where they plan ahead in considerable detail. However, some couples prefer to announce their engagement and then arrange a wedding date as soon as possible. Hadlow Manor is capable of meeting the needs and requirements of all couples. This is just one of the reasons why Hadlow Manor is considered an excellent selection from all the available Kent wedding venues.
There are many reasons why Hadlow Manor stands out from the rest of the wedding venues in Kent. Hadlow Manor is a Grade II listed Georgian Manor house dating back to the 19th century. The ground is located in the stunning Kentish countryside which means that no matter the time of year, there will be a stunning backdrop for wedding photographs. This is as true for Autumn and Winter weddings as it is for weddings taking place at the height of summer. This is why Hadlow Manor is confident of being regarded as a fantastic Kent wedding venue all year round.
As well as the venue offering 29 en-suite bathrooms, capable of hosting a sizable wedding party, the venue employees are fully trained in wedding planning and organisation. Any couple that is looking to organize their wedding at short notice will find that they can get all the support and assistance required to ensure the big day goes off without a hitch. From planning the entertainment to arranging the ceremony, any couple requiring assistance to organise their momentous day will find that the Hadlow Manor wedding team are ready to help. With available dates throughout the rest of this year and into 2014, Hadlow Manor can still be the perfect venue for upcoming weddings.
About Hadlow Manor:
Hadlow Manor is a Grade II listed Georgian manor house located in the stunning countryside of Kent. The hotel dates back to the 19th century and is located close to many appealing attractions, including several golf courses. The hotel has 29 en-suite bathrooms, and the grounds provide ample parking facilities and a number of stunning gardens, where guests can relax. Hadlow Manor has developed a reputation for being one of the leading wedding venues in Kent.