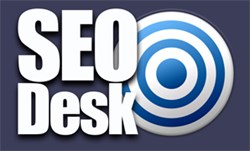 (PRWEB UK) 26 August 2013
LM2 Entertainment, the entertainment management specialist, is proud to say that they now cover a wider area of London. This means that the company can now offer swing and jazz bands to an even wider audience. The company has been operating in this industry for more than a decade, and they are proud to say that they work with the hardest working bands in London. No matter the night of the week, there is a LM2 Entertainment act appearing on stage, and with the expansion of service, more people get to enjoy the spectacle.
The positive word of mouth recommendations that follow the LM2 Entertainment acts has led to the expansion of the service. So many people have been in attendance at parties, weddings and corporate events where the acts have performed and have fallen in love with the live show. There is no doubt that LM2 Entertainment can provide the best swing band London can boast of and with an increasing number of people wanting to see these acts, the company decided to expand their coverage areas.
Acts like Schwing, Jazz Cannons and Jivin' Miss Daisy have been exceptionally well received across the capital and South of England. All of these acts arrive at an event with everything that they need to perform. When booking a band from LM2 Entertainment, everything is taken care of for clients. There is a lot to consider when organising a party or event, so it can be helpful to allow professionals to take care of certain matters. LM2 Entertainment not only guarantees a fantastic night for a host and their guests, they offer peace of mind and confidence for all organisers.
Any client looking to find the best jazz band London has to offer only has to get in touch with LM2 Entertainment. The company website provides audio and video footage of all of the acts performing. The company can also provide gig details if any client wants to see the band in person before making a booking. When it comes to finding more dedicated and professional live bands, there are no better acts in London than the ones on the roster at LM2 Entertainment. The company looks forward to ensuring even more party hosts and guests have a swinging time in London.
About LM2 Entertainment:
LM2 Entertainment was established in 2003 and can call upon an extensive history in the music industry. In recent years, the company has focused on working with the most professional, talented and hardest working musicians in London. The company can provide a wide range of musical acts and artists for clients, with jazz and swing bands being a speciality. The quality of a live act can make or break an event, but booking with LM2 Entertainment takes the hassle out of finding the right musical act. Any host that wants their guests to be on the dance floor all night would be advised to book with LM2 Entertainment.