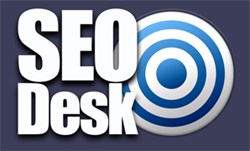 (PRWEB UK) 27 August 2013
The Chelsea House Concierge is pleased to announce that they are now providing their service to a wider area of London. The company has developed an excellent reputation for their concierge services in Chelsea and surrounding areas. The company now aims to capitalise on their popularity by expanding across the capital. The company has a portfolio that contains painting, decorating, refurbishments, renovations, extensions, interior design and gardening.
The company provides a consultation period for all clients. This is to ensure that the company knows what a client is looking for when they look to hire a professional. There are many different professionals working in the London area and not every organization or professional is appropriate for a particular client. The Chelsea House Concierge aims to determine the needs of a client and then provide a range of clients that are more than capable of meeting and exceeding these needs.
Any client looking for the best builders Putney has to offer will be pleased with all of the contractors that work with The Chelsea House Concierge. The company works hard to get the most reputable contractors in a local area. Knowing that clients have different budgetary constraints and requirements has led to The Chelsea House Concierge developing local portfolios across many different levels. No matter how much a client is looking to pay for work carried out at their property, there is confidence to be taken in the professionals provided by the company.
This is down to the fact that a concierge company will succeed or fail down to the quality of contractors that they offer to clients. The positive word of mouth recommendations that The Chelsea House Concierge has received indicates the quality of their work. Any client looking to have the best quality loft conversions Clapham can boast of should contact The Chelsea House Concierge for support.
With an increasing number of property owners and landlords looking to improve or maintain the value of their property, there is a high level of demand for construction professionals. This has led to an increase in the supply of building professionals, and not all of these can be trusted or recommended. Working with a professional concierge organization like The Chelsea House Concierge will save clients time while providing them with the opportunity to choose from a reputable selection of professionals.
About The Chelsea House Concierge:
The Chelsea House Concierge was established in response to a number of experiences with poor quality construction professionals. The aim of the firm was to work with the very best contractors and professionals that London has to offer. Since being established, The Chelsea House Concierge has expanded to hold portfolios in painting, decorating, kitchen and bathroom fitting, extensions, renovations, gardening and interior design projects. The company has a rigorous vetting process for firms they recommend, and they will only recommend a professional or organization that they know will provide clients with a high level of service.