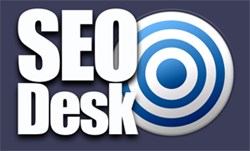 (PRWEB UK) 29 August 2013
Hallstone is extremely pleased to announce that they are launching a range of new products to help gardeners with their Autumn tasks. Although many people will consider Spring and Summer to be the pivotal seasons for gardening, there is a lot of work that gardeners can carry out in Autumn. Gardening is a year round activity for many gardeners, and there are many products that can help to make life easier for those that want to take care of their garden.
Hallstone still have a wide range of summer gardening products on offer, but any client that is looking ahead will find that there is plenty on offer of interest. One of the essential gardening products, for this time of year, is bark mulch. Hallstone has a wide range of bark mulch options for gardeners. This mulch is available in different sizes and prices so no matter what size or shape of the garden is being looked after, there will be a bark mulch product that is suitable. This product provides significant benefit to soil and plants. This is down to the fact that mulching can significantly reduce evaporation in the soil, it can help to moderate fluctuations in soil temperature, and it can protect shallow root plants from frost. With the temperature expected to take a dip in coming months, adding bark mulch to the garden should help to keep plants in excellent condition.
Another area where Hallstone are dedicated to impacting on gardens in Autumn is with respect to topsoil. Topsoil provides the nutrients and minerals that plants and vegetables need to develop, and it should be an essential purchase for the majority of gardeners. Hallstone is pleased to announce that they have a variety of cheap topsoil products that will provide all gardeners with the opportunity to afford the best products for their garden.
All year round, Hallstone is proud to offer an organic and environmentally friendly line of gardening products and solutions. The company is dedicated to ensuring that gardeners can be as green as their gardens. Not all gardeners spend a lot of time in their garden during the Autumn and Winter, but there always tasks to carry out. Any gardener that plans to be active in the Autumn will find that Hallstone provide an affordable and effective range of gardening and landscaping products.
About Hallstone:
Hallstone aims to provide UK gardeners with a wide range of landscaping and gardening products. These products are intended to provide a high level of value for money and which have been ethically sourced or recycled. The company believes that it is possible to get quality garden products for an affordable fee, which remains at the heart of the service that they offer to clients across the country.