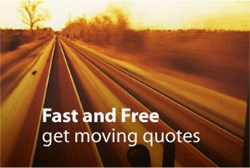 As experts in the moving field, MoveNetwork.com feels that auto transport comparison is essential for those who are moving long distances
(PRWEB) August 20, 2013
Moving is a tough job, but thanks to MoveNetwork.com's new quote comparison tool, the job just became a bit easier. MoveNetwork.com recently launched their no cost car shipping quote page in an effort to help their customers find the very best deals. By simply entering in their personal information, such as current address and zip code, customers can instantly receive free quotes on shipping companies who offer the services they are looking for. MoveNetwork.com suggests that their customers pay close attention when filling out the form. It is more likely that the shipping quote will be accurate if all correct and relevant information is included, rather than leaving boxes blank.
http://www.MoveNetwork.com expects their visitors to take advantage of the benefit of comparing auto transport company prices and urges users to practice due diligence by always comparing prices and moving companies before making a final choice.
"MoveNetwork.com recognized the high demand for auto transport movers. We want to cater to all of our individual customers' needs by making their moving efforts as easy as possible. This led us to create this custom quote comparison feature," stated a spokesperson from MoveNetwork.com
As experts in the moving field, MoveNetwork.com feels that auto transport comparison is essential for those who are moving long distances. They urge their customers to think twice before simply writing off hiring an auto transport company. Instead, they suggest that customers calculate the cost of gas, hotels, and food – which often adds up to almost the same price as that of paying for a car to be shipped.
Using MoveNetwork.com's new quote comparison tool will provide their customers with the ability to save time, money, and miles – ultimately making a move less stressful and allowing cars to get from point a to point b in no time.
"MoveNetwork.com is excited to introduce our new auto transport page and we look forward to helping customers find the perfect shipping company for them," stated a spokeswoman for the company.