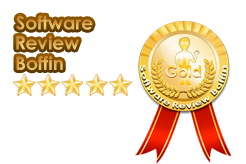 Often technology breaks down and data gets lost or damaged. That's where data recovery software come into play.
New York City, NY (PRWEB) August 18, 2013
Software review site Boffin revealed today its top recommendations for open source data recovery software. The open source software list is the result of painstaking evaluations of selected software. According to an announcement issued today by Boffin, the editors assessed the software based on criteria such as reliability, efficiency, speed and overall performance.
As people become more immersed in the digital part of their lives, they naturally invest more into the data they create, be it photos, creative, artistic projects, their personal archives and other valuable data. Often technology breaks down and data gets lost or damaged. That's where data recovery software come into play. They allow people to retrieve otherwise lost information and files using advanced technologies.
Boffin's list of no-cost data recovery software is a comprehensive and carefully compiled list, which can get many people out of the difficult situation where they just need to accept the finality of data loss.
7 Data Recovery lets users retrieve data of about 1GB in size from various storage devices including smartphones, iPods, music players and cameras. The Boffin-approved software helps users get access to otherwise lost data, even in cases when these have been deleted from the Windows' Recycle Bin.
Recuva is another data recovery software that helps users retrieve data from damaged storage devices or ones that have been formatted, willingly or accidentally. It's a Windows-supported software that also helps users entirely delete any personal user details for good, the Boffin editors pointed out.
Another Boffin-approved software is Wise Data Recovery. As its name suggests, this no-cost software assists users in recovering deleted photographs, music and video files, documents and emails from various storage devices including flash drives, memory cards and digital cameras.
Undelete 360, Pandora Recovery, and Glary Undelete are three additional data recovery software also included in Boffin's list. The Boffin editors recommend these data recovery software to users who wish to effortlessly retrieve lost data without having to invest in other pricey software.
According to the Boffin editors' announcement, the recommended list is subject to change at any time as the Boffin editors strive to always provide up to date and accurate reviews to their visitors.
Software Review Boffin reviews the latest technological products in demand on the market right now. They provide expert, honest and straightforward reviews so customers can objectively measure if a product, especially software is well worth it before making their purchase.
To learn more about Software Review Boffin visit http://www.softwarereviewboffin.com.