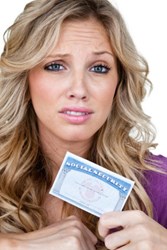 Charlotte, NC (PRWEB) August 29, 2013
T-N-T Moving System's expert movers and owners, Tom Tuloweiki and Todd Koepke continue to stay abreast of all the latest trends, news and pitfalls in the moving process. They are actively and aggressively passing this information on to their clients and potentials clients as a value-added service. Through blog posts, their company website and word of mouth, Tuloweiki and Koepke are dedicated to keeping the public, and their clients, up-to-date on all the latest information, relevant to moving.
Most recently, Tuloweiki and Koepke have been discussing the particular vulnerability to identity theft that moving can create, opening individuals and families up to serious, potentially long-term difficulties. In 2012 more than 12 million consumers fell prey to identity thieves, according to the online source, Identity Guard's resource center.
Today individuals need to stay as vigilant as possible during the moving process, as it could make personal information more accessible through mail systems or paperwork that is being transported via multiple channels. Koepke says, "As in most situations, information is power. We feel telling folks about the dangers may prevent a crime." As a result, Tuloweiki and Koepke provide the following tips and insights to help everyone stay as secure and protected as possible while transitioning to a new home.
First, Tuloweiki says, "Choose your mover well." Tuloweiki and Koepke acknowledge that this may sound a bit like a sales pitch, but Tuloweiki adds, "We know we're an important part of the process. We literally protect our clients' property, including their personal information. A trustworthy moving is the one of the most important ingredients in making a smooth transition."
Secondly, Tuloweiki and Koepke advise clients to make sure they complete a change of address form with their local post office. This can be completed online; however, a word of caution: there are fraudulent websites that attempt to gather personal information and profit from imitating the post office website. The U.S. postal service is http://www.usps.gov. Make sure to go to the official website for the United States Postal Service.
In addition to submitting an official form with the post office, personally inform businesses and organizations that may send correspondence. Important ones to remember are financial institutions, investment companies, insurance agencies, doctors, attorneys, former employers or political organizations. All of these may send information that could help an identity thief do harm. In addition, make and keep a list of any companies that may send you advertisements. These could also provide clues and invade privacy.
Next destroy documents that provide critical or sensitive information about finances, medical or personal information. A good safeguard is to simply transport these in your car or personal vehicle, keeping them with you at all times. Documents may include wills, certificates, medical or financial records. These should be locked and secure at all times, even if they are in the trunk of a vehicle.
Finally, it is important to check accounts and statements on a regular basis after the move. Once the move is complete, keep track of all activity on accounts and keep an eye out for any suspicious mail. A great idea is to exchange contact information with the new tenants or owners at an old address. Ask to be informed of any mail received after the move. Keep an eye out for correspondence that could indicate a new account has been opened using your name.
"These are simple precautions that could make the difference for someone out there and we are glad to act as an information source for folks who are transitioning to new homes," says Koepke.
Staying informed can be difficult while moving. Hire the experts at T-N-T Moving Systems to help make your transition a safe, happy and smooth experience. Tom Tuloweiki and Todd Koepke are the official movers for the Carolina Panthers and one of the most sought-after movers for individuals and families in the Charlotte, NC area. Call today at 704-523-1455 or check out their website at http://www.tntmovingsystems.com.