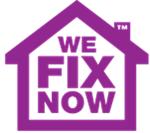 Dirty water can be a serious health risk to humans and animals alike.
(PRWEB UK) 19 August 2013
The Yellow Fish Scheme, implemented by volunteers from the Dyffryn Clydach Environmental Group, is an initiative set up to raise awareness about sources of water pollution and about water quality. Drains are marked using the Yellow Fish stencil to remind people of the message: 'Only rain down the drain!'
The campaign aims to get people to stop pouring chemicals, detergents, oil, paints or solvents into surface water drains, which can cause damage. South Wales residents realised they had a pollution problem because of a recent drop in water levels. Dirty water can be a serious health risk to humans and animals alike.
Margaret Smith, secretary of the local environmental group, told This is South Wales (15th Aug):
"Because of the way these contaminants spread, it takes only a tiny amount to harm the water environment. The oil from one car engine is enough to pollute a lake the size of two football pitches."
The experts at We Fix Now, who provide experienced and reliable emergency plumbers in Cricklewood, London and the surrounding counties, follow relevant news carefully. A spokesperson for the company commented:
"Water pollution can be potentially very dangerous. You should not put anything down your drains that could be harmful as, not only can it pollute water, but it could also damage your pipes. We advise having your pipes checked regularly by a qualified plumber to check for damage and prospective blockages."
We Fix Now is a London-based company providing emergency plumbers and electricians throughout the M25 and surrounding counties. Renowned for their fast and effective service, the firm also specialise in unblocking drains, fixing central heating and boilers and sorting problems with gas. With a strong focus on customer service, We Fix Now prides itself on providing fully qualified and experienced engineers day and night, every day of the year.