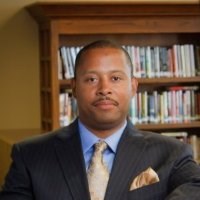 'I am delighted to participate in this program. I look forward to interacting and exchanging ideas with everyone at A-lign.'
Tampa, FL (PRWEB) August 16, 2013
"We implemented this program because we saw a need to communicate with the professors who are educating our future employees," commented Scott Price. "The Professor In Residence Program will be a platform to exchange feedback and to better understand what firms seek when hiring new CPAs."
Dr. Daniel Selby, the first Professor-In-Residence at A-lign, has eleven years of practice experience in external and internal auditing, regulatory reporting, and financial analysis. His practice areas are financial institutions, telecommunications, manufacturing, municipalities, government regulatory agencies, and high-tech industries.
Dr. Selby is an accounting professor at the University of Richmond where he teaches accounting information systems and managerial accounting. His past courses included financial accounting, intermediate accounting, MAcc IT audit, audit, advanced audit, and cost accounting. Prior to joining A-lign, he published his dissertation, "The Effects of Auditor Type and Evidence Domain Type on the Influence of Irrelevant Internal Control Evidence and the Potential for Audit Failure."
As a doctoral student at Florida State University, Dr. Selby was awarded the AICPA Doctoral Fellow, the KPMG Doctoral Fellow, the Rea Fellow and the Best Business School Doctoral Student Teaching Award. Dr. Selby currently presents his research to academic and practitioner audiences at domestic and international conferences. More recently, he received the distinguished research award from The Academy of Accounting and Financial Studies.
"I am delighted to participate in this program. I look forward to interacting and exchanging ideas with everyone at A-lign," stated Dr. Selby.