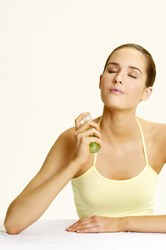 Miami, FL (PRWEB) August 16, 2013
With the recent success and trials of their all new, all natural probiotic cleanser, Probiotic Action announces the upcoming launch of their official all natural probiotic acne treatment line. Over the past year and a half Probiotic Action has been researching and further developing the same bacteria used in their topical probiotic spray, for use as a gel face and body cleanser.
At the announcement of their probiotic cleanser to the market earlier this year, increased popularity of the topical probiotic spray has had consumers asking about the best ways to continue to care for their skin without chemical treatments. In response to the public's demand, Probiotic Action announces the upcoming launch of their official line of all natural acne remedies, eczema and rosacea treatments.
"We are excited to be offering a product that is able to help so many skin conditions. The new skin cleanser has had excellent success thus far, and we soon plan to offer an entire line, perhaps with special offers for the two products. As always we recommend users do not apply any other acne treatment while using our products, as they may interfere with the probiotic properties. We hope that the addition of our cleanser and the growth of our acne remedy line will increase the positive results we've seen in users thus far," commented Probiotic Action spokesman Fernando Perez.
For more information on using probiotics for acne, and the science behind probiotic action, visit ProbioticAction.com and like them on Facebook for reviews and product updates.
Probiotic Action is an advanced acne treatment that uses Probiotics for acne containing the "good bacteria" that is naturally found on healthy human skin. By using probiotics, Probiotic Action is an effective treatment that restores the normal bacteria content on skin, while battling what causes acne. Probiotic Action will successfully clear skin when used as an adult acne treatment while protecting skin against bad bacteria, free radicals, and pollutants.*
*These statements have not been evaluated by the Food and Drug Administration. Probiotic Action is not intended to diagnose, treat, cure or prevent any disease.