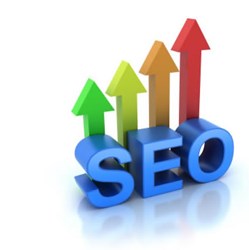 It became obvious that we were in trouble and needed to put together a plan and try to figure out what Google required from us to become relevant again.
Lakeville, PA (PRWEB) August 22, 2013
Swags Galore sellers of affordable window treatments since 1999 have been hard at work doing their own in house SEO. Most companies these days source out there SEO for the simple reason they don't understand it, but Swags Galore has been doing there own case studies at understanding what Google requires and applying their studies to their web site beating the behemoth box stores with a fraction of the resources.
Speaking for Swags Galore V.P. and owner Eugene West states "that between the years 2009 and 2012 we weren't doing much SEO on our web site and over that period our natural search results on Google had virtually disappeared. We were a curtain store that wasn't relevant on the key words curtains, valances, kitchen curtains, etc… It became obvious that we were in trouble and needed to put together a plan and try to figure out what Google required from us to become relevant again.
In January of 2013 we launched our new web site and started our SEO campaign. The most important part of the SEO process is understanding what Google expects from us to become relevant on their search engine. We developed case studies to understand what the algorithms reacted to, once we understood what worked we applied that to our web site and like magic we started to become relevant again. When we started our SEO campaign we appeared on Google page 33 for the search term "kitchen curtains" within a short period of time we were on page 28, and then on page 12 and within five months we were on Google page 1.
We used the same case studies that we applied to the search term "kitchen curtains" for the search terms lace curtains, valances, and curtains giving us the same success.
So for the moment Swags Galore is on top again beating the titans in the industry with a small staff and a small budget. But it's a work in progress the algorithms are always changing demanding something new and different of you. If you don't react to the change you will eventually become irrelevant on the web.
Eugene states "that it's not all about SEO, our business strategy is to stock all the product we sell. Most other on line retailers stock very little inventory and some stock none at all. They rely on the suppliers to drop ship the products to their customers. The problem with that strategy is that you're not in control and you can't make promises when you're not in control. Swags Galore, philosophy is to warehouse our product which in turn puts us in control of cost and when the customer will receive the product. It's my belief the customer values that. The numbers don't lie, our sales are through the roof and I see no end in sight."
To learn more about their products, visit http://www.swagsgalore.com
About Swags Galore Inc.
Swags Galore was founded by Melinda and Eugene West of Shirley, New York in 1999. It was Melinda's vision to sell affordable window treatments online and in 1999 she designed and launched their first web site, originally selling scarf panels she made from home. In 2000 the business outgrew Melinda and Eugene's home and they expanded into a warehouse in Yaphank, New York, quickly out growing that. In 2005 Melinda and Eugene made the decision to move to Lakeville, Pennsylvania where they built their corporate headquarters and distribution center. Today, the company is the leader in their industry selling low cost window treatments to retail consumers.