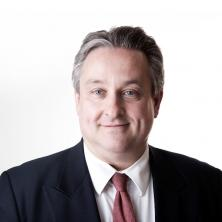 London, UK (PRWEB UK) 15 August 2013
New College of the Humanities (NCH) announces today that Dr. Piotr Konwicki joins the team as Lecturer in Economics. He will be working closely with Dr. Marianna Koli, Convenor and Senior Lecturer in Economics. Dr. Konwicki will teach Principles of Banking and Finance.
Dr. Konwicki received his MA and PhD in Economics from the University of Gdansk before coming to London Business School, where he received his MBA. He has extensive experience of practical business and Central and Eastern European markets, as a result of his current work in strategic consulting. He also has previous experience in investment banking at Lazard and Deutsche Bank as well as in the hotel industry at the InterContinental Hotels Group.
His research areas include corporate finance; alternative investment; investment analysis; game theory; managerial economics and behavioural economics. He is also a frequent commentator to City AM.
Dr. Konwicki has published a number of working papers and has co-authored Contemporary World Economy, Gdansk University Publications, 1992 and written International Debt in the 1980s – Origins and Analysis, Jagiellonian University Press, 1992.
Dr. Marianna Koli said "The Economics faculty is delighted to welcome Dr. Konwicki to the team. He will form an integral part of our second year Economics offering, and we look forward to having a Finance specialist on staff."
A C Grayling, Master of New College of the Humanities said: "It is with great pleasure that we welcome Dr. Konwicki to the New College of the Humanities. His business experience and expertise in different areas will be invaluable for students."
The College still has places available for the Economics BSc programme commencing in September 2013.
Notes to Editors
New College of the Humanities (NCH) offers a new model of higher education for the humanities in the UK. NCH students enjoy one of the best staff-to-student ratios in UK higher education and benefit from a high number of quality contact hours as well as engaging and challenging one-to-one tutorials.
Our professors are international experts in their fields and our full time academic staff members have been selected for their proven ability for teaching in addition to their research interests.
NCH welcomed its first intake of students in September 2012 and prepares students for undergraduate degrees in: Economics BSc; English BA; History BA; Law LLB and Philosophy BA. The Politics & International Relations BSc will be offered from 2013.
In addition to their 12-module single honours undergraduate degree from the University of London, all NCH students study a further eight modules. This is comprised of four modules from another degree subject or Art History, or Classical Studies as a contextual course and three core modules in Applied Ethics, Logic & Critical Thinking, and Science Literacy, plus, the College's three-year Professional Programme.
The College is centrally located in Bloomsbury, London's university district and students, as associate members of the University of London, have access to many of the resources of the University of London: the exceptional library in Senate House, the University of London Union, sports facilities, and many other opportunities to enrich themselves through extra-curricular activity.
The College's rolling applications process is independent of UCAS and applications can be made in addition to the five UCAS choices and can still be made for entry in 2013. Admissions Advisers are available on the phone and in person (by appointment) on Thursday 15th, Friday 16th and Saturday 17th August. Visit http://www.NCHum.org or call 020 7637 4550 or all enquiries and applications.