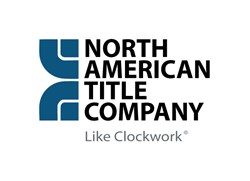 Latcham will expand the commercial and residential presence for North American Title in the Phoenix market
Phoenix, AZ (PRWEB) August 19, 2013
Greg Latcham has joined the Phoenix headquarters of North American Title Co. as a business development manager. He moved from Denver, where he specialized in commercial real estate transactions for the past 16 years.
"The opportunity to join a title team that has John Graham as its senior underwriting counsel was one I could not resist," said Latcham. "This move also gave me the chance to transition the experience I have from Denver to Phoenix, which is another vital commercial market."
In addition to Latcham's longtime experience in commercial sales and support with several high-profile title companies in Denver, he previously managed a major branch of a national bank in downtown Denver.
Latcham is located at 3200 E. Camelback Road, Suite 150, Phoenix, AZ 85108. His direct telephone number is (602) 280-7512.
About North American Title (NAT)
With well over 1,000 associates and a vast network of branches from coast to coast, North American Title is among the largest real estate settlement service providers in the United States. Consisting of both agent and underwriter operations, NAT has the resources and stability of a New York Stock Exchange company with over $10.3 billion in assets (fiscal quarter ending Nov. 30, 2012). North American Title's agency network operates nationally under the name North American Title Co. (NATC), and is located in 16 of the fastest-growing states: Arizona, California, Colorado, Delaware, Florida, Illinois, Maryland, Minnesota, Nevada, New Jersey, New York, Pennsylvania, Texas, Utah, Virginia and Washington, D.C. Through our relationship with our expanding affiliate network, NATC provides real estate settlement services in all 50 states. With annual gross revenues in fiscal 2012 of approximately $200 million, NAT is among the largest independent title agencies in the United States. NAT is headquartered in Miami, Fla. To learn more, visit http://www.nat.com