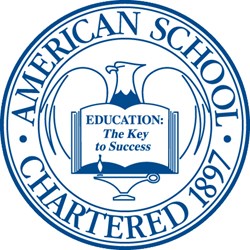 Lansing, IL (PRWEB) August 17, 2013
The American School is pleased to announce that students in seven paper-based courses now have the option of taking their exams online. As of today, students in Introduction to Business, Literature 1, Physical Science, Speech, Understanding English 2, World History and Writing 1 may take their exams online or continue to do them on paper and mail them to the School for grading. Either way, exams will be graded by qualified instructors with at least 24 hours of college credit in the subjects they grade.
As a leader in distance education since 1897, the American School continues to adapt to the needs of its growing student population. In recent years, the School has added online courses to its curriculum, and with the release of online exams in the seven courses listed above, the School now offers online exams in 30 paper-based courses. The online exams are open to students in the School's General High School and College Prep Programs, both of which offer accredited high school diplomas, as well as the School's Independent Study program, which allows students at public and private high schools around the country to take individual courses with the American School for credit recovery or other purposes.
For more information on the American School's online learning offerings, visit http://www.americanschool.org/online-learning/.