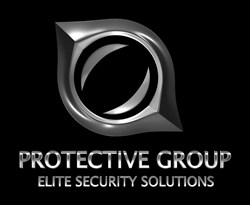 Bohemia, NY (PRWEB) August 15, 2013
On August 15, John Monderine, CEO of insurance investigator provider, The Protective Group, comments on an August 6th article published by NBC 10 Philadelphia titled "Pastor Charged with Setting Own Car on Fire Insurance Money," which discusses how insurance investigators found a Pastor at fault for car arson.
The article discusses that on March 20, before roughly 11:30 p.m., police found a Nissan Quest was found in flames. North Philadelphia pastor Teofilo Santiago reported his vehicle stolen. When authorities asked about the number of keys Santiago had, and their whereabouts, Santiago said he had 2 pairs, and they were still in his possession.
After insurance investigators examined the charred vehicle they found that the last time the car was in use, the ignition was accessed with a key. The day after Santiago reported the vehicle stolen he reported to his insurance provider that his car (that was in new condition) was stolen, and the police found it burnt to a crisp.
Insurance investigators found that the fire was caused by arson, and all proof of the act pointed to Santiago being responsible. "People always think they can get away with insurance fraud or they think it doesn't hurt anyone. They don't know what methods an insurance investigator would use to decipher cause," says John Monderine, CEO of Long Island insurance investigator providers, The Protective Group.
The Protective Group is an elite full service private security firm with specializations in special event security, corporate security, private investigators, insurance investigators and surveillance. It's top-notch professional security guards have over 150 years of combined law enforcement service and its security personnel are physically fit, professional, athletic, and completely dedicated to ensuring events proceeds without a hitch. From charity runs and fashion shows, to fundraisers and art shows, the Protective Group instills confidence and assures safety at an exclusive event or place of business.
#####