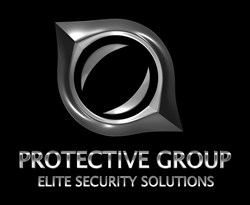 Bohemia, NY (PRWEB) August 16, 2013
On August 16, John Monderine, CEO of private investigator provider, The Protective Group, comments on a August 9th article published by Kera News For North Texas titled "The Raisin Outlaw Of Kerman, Calif." which discusses how private investigators found unscrupulous raisin practices.
The article discusses Marvin Horne and Laura Horne who are raisin farmers in Kerman California. Unlike most businesses distribution of product, in the raisin industry distribution is monitored and regulated. The Raisin Administrative Committee sets standards, markets, and determines how many raisins can be sold. They do this to level the playing field, and make sure no raisin vineyards close. After the RAC demanded 47% of raisins be held in reserve. After that decision competitors noticed trucks going day in and day out of the Horne's farm.
Neighbors and competitors hired a private investigator to monitor their activity.
"When most people think of a private investigator, they think of cheating wives or husbands, or insurance fraud. People don't think about how P.I.'s are regularly used to monitor business practices," says John Monderine, CEO of The Protective Group.
The private investigators found that the Horne's were selling all their raisins. This was in blatant disregard of the RAC decision to divert tons of raisins to a reserve.
Fortunately for the Horne's, they were able to find a loophole that legalized their actions.
The Protective Group is an elite full service private security firm with specializations in special event security, corporate security, private investigators, insurance investigators and surveillance. It's top-notch professional security guards have over 150 years of combined law enforcement service and its security personnel are physically fit, professional, athletic, and completely dedicated to ensuring events proceeds without a hitch. From charity runs and fashion shows, to fundraisers and art shows, the Protective Group instills confidence and assures safety at an exclusive event or place of business.
#####