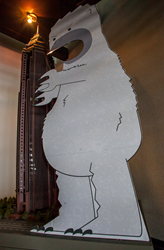 It's all about lessons learned, and developing emergency preparedness and life safety best practices.
Atlanta (PRWEB) August 15, 2013
Every office undergoes a fire drill at least once a year; yet, that might not be enough training for office building employees to respond during an actual crisis. All property managers should be confident that they know how to effectively evacuate their building in the event of a fire, bomb threat, or active shooter to protect their most valuable asset: their tenants.
In order to help educate commercial real estate professionals, Preparis is hosting "Evacuating an Office Building" on Monday, Aug. 19 from 2 to 3 p.m. EST. This will be a free webinar hosted by Fire Inspector Doug Brown as he discusses the protocols property managers should follow to ensure their tenants are trained to respond to an emergency.
"It's all about lessons learned, and developing emergency preparedness and life safety best practices," Brown said. He has more than 40 years of experience as both a first responder and life safety educator designing all-hazards risk plans and training programs for dozens of buildings, including more than 60 commercial real estate properties in the Metro Atlanta area.
"What is working so well in Atlanta can benefit property managers coast-to-coast," Brown said. He also worked as Director of Government Relations for the International Association of Fire Chiefs and as Research Project Manager for the National Fire Protection Association.
This 1-hour educational session will include insights on developing a training plan for evacuating tenants, identifying gaps in an "all-hazards" risk mitigation program, and resources and tools to help manage unexpected events. Registrants should come prepared with questions about their building's evacuation plan and be ready to update their emergency manuals with key takeaways to provide to tenants and employees.
All registrants will receive access to the presentation slides plus "6 Ways to Improve Your Buildings Emergency Action Plan (and Decrease Your Liability)" to review their life safety plans for their buildings. Please click the link below to register.