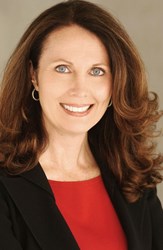 Los Angeles, CA (PRWEB) August 15, 2013
Business coach, brand strategist, and bestselling author Libby Gill will be featured at a presentation and book signing for her newly published book "Capture the Mindshare and the Market Share Will Follow: The Art and Science of Building Brands" (Palgrave 2013). The event will take place at 7 p.m. on Wednesday, August 21st at the 3rd St. Promenade Barnes & Noble, located at 1201 3rd Street, Santa Monica, CA 90401.
The press and public are welcome at this special book signing where Gill will hold a brief presentation/reading from her book, followed by a book signing. In addition, she will be giving away at random a one-hour coaching session to one attendee, which will be conducted at a later date via phone or Skype.
Capture the Mindshare explores why we connect, with whom we connect, where we connect and, most of all, how we connect. For those running small businesses, heading Fortune 500 companies, or somewhere in between, Capture the Mindshare elevates the conversation about branding by addressing what should be the focus of any enterprise: to provide authentic value, create awareness, motivate others to act, and build long-term loyalty.
The book has received advance praise from business experts, thought leaders, and bestselling authors including Dermalogica CEO Dan Ginsberg, New York Times bestselling author Stephen M. R. Covey, Sony Worldwide President Andy Kaplan, and EVP/Corporate Group Director of Ogilvy Public Relations Heather Wilson, among others.
According to Martin Lindstrom, branding expert and bestselling author of "Buyology" and "Brandwashed," "Capture the Mindshare and the Market Share Will Follow is an insightful, 360-degree book on the next generation of branding, exploring all the key ingredients you'll need to craft a truly amazing 'mindshare' brand."
Gill is the founder and CEO of Libby Gill & Company, a coaching and consulting firm. She is an internationally renowned speaker and award-winning author of four books. Prior to founding her own company, Gill was a senior executive in public relations and corporate communications at Universal, Sony and Turner Broadcasting. She has shared her success strategies on the Today Show, CNN, NPR, and in Time Magazine, the New York Times, BusinessWeek, the Wall Street Journal, the Los Angeles Times and more. Learn more at http://www.LibbyGill.com.