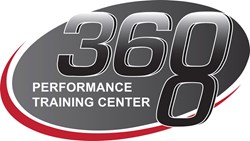 Frederick, MD (PRWEB) August 19, 2013
368 Performance of Maryland is proud to announce a special package for those who wish to participate in a new weight loss opportunity. The TLS® Find Your Fit (FYF) Challenge will run from August 30, 2013 to November 22, 2013.
The special weight loss package includes: registration, FYF beginner kit, subscription to TLS®, TLS® Guide Journal, initial startup consultation, two (2) weekly group workouts (for the duration of challenge), bi-weekly group support meeting and measurements, on-going email messages and inclusion in a private Facebook group.
The Challenge has two categories: a 12-Week Individual Challenge and a 12-Week Group Challenge. Winners will be selected based on their "Before & After" photos along with their testimonial essay. A panel of judges from MA Corporate will select ten individual finalists and five group finalists. The finalists will then be posted online for the public to vote on between December 14, 2013 - December 21, 2013.
The contest will have $100,000 in cash prizes. The first place group will receive $50,000, second place, $7500, and third place, $3,000. The first place individual will win $15,000, second place, $5,000, and third place, $2,000. Trainers and coaches for individuals and groups will also win cash prizes. For more information, contact 368 Performance by phone at 1-877-368-3681, by email at info(at)368athletics(dot)com, or online at http://www.368athletics.com/offers/weight-loss-and-nutrition/.
About 368 Performance: 
368 Performance represents the concept of optimal fitness and wellness encompassing essentials of athleticism such as strength, power, flexibility and more. From the general population to professional athletes, 368's staff trains the body to depend on itself with full range of motion movements and strength building scenarios.