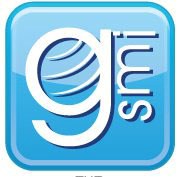 "There are those who say that risk appetite is the core of an effective risk management program, while others say that this is a discredited concept."
Chicago, IL (PRWEB) August 15, 2013
GSMI is excited to announce Norman Marks, CPA, CRMA, OCEG Fellow and Honorary Fellow of the Institute of Risk Management will be speaking at the GRC Summit Chicago on the topic of Risk appetite in Practice for Non-financial Services Organizations. Marks @normanmarks is a popular blogger, speaker, writer and thought leader on internal audit, risk, governance, and GRC.
Norman was the chief audit executive of major global corporations for twenty years and has served as chief risk officer, compliance officer, and ethics officer, and managed what would now be called the IT governance function (information security, contingency planning, methodologies, standards, etc.) He ran the Sarbanes-Oxley Section 404 (SOX) programs and investigation units at several companies.
He is the author of the Institute of Internal Auditors' "Minimize Costs & Increase the Value of Your Sarbanes-Oxley 404 Program" (previously published as "Sarbanes-Oxley Section 404: A Guide for Management by Internal Control Practitioners"), which has been described as "the best Sarbanes-Oxley 404 guide out there for management".
On the topic of risk appetite, Marks states, "There are those who say that risk appetite is the core of an effective risk management program, while others say that this is a discredited concept." He continues that his remarks at the upcoming GRC Summit will leave those arguments behind and "focus on what we are trying to accomplish with risk appetite, tolerance, or criteria: guidelines that enable the risks to be taken."
In his GRC Summit session, Marks will discuss what needs to be accomplished and provide attendees with some practical approaches for guiding managers and executives of non-financial services organizations.
This year, GRC Chicago will offer 4 new session tracks: (1) Corporate Governance; (2) IT/Data Security, (3) Audit Management; and (4) Enterprise Risk Management (ERM). Mark's presentation will be a closing keynote on the first full day of the summit on September 25th. Early bird discounts expire next Friday, August 23, 2013.
Twitter: @gsmionline
Facebook: Facebook.com/gsmiweb
Event Hashtag: #GRCSummit
Join the conversation with our LinkedIn Group:
http://www.linkedin.com/groups?gid=4242188&trk=myg_ugrp_ovr
GSMI is a leader in the industry of executive education, creating conferences, summits, workshops and training sessions that combine rich learning environments with the opportunity to network with today's most relevant thought leaders, speakers and practitioners. GSMI's annual events have reached 70% of the Fortune 500 companies, in over 30 countries, covering topics that today's leaders find most challenging and inspiring. More information about Global Strategic Management Institute's upcoming educational events for professionals, visit: http://www.gsmiweb.com.