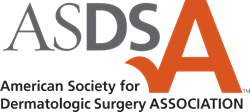 The American Society for Dermatologic Surgery applauds Illinois for enacting HB 188.
Rolling Meadows, Ill. (PRWEB) August 16, 2013
The American Society for Dermatologic Surgery Association applauds Illinois for enacting a bill (HB 188) that will raise the minimum age required to use an indoor tanning device from 14 years to 18.
The bill became law Aug. 15 with the signature of Gov. Pat Quinn (D), making Illinois the sixth state in the nation to enact an under-18 tanning ban. California, Nevada, Oregon, Vermont and Texas already have enacted similar indoor tanning bans for minors. Nationwide, 34 states and the District of Columbia have enacted some level of youth access prohibitions to indoor tanning devices.
"The American Society for Dermatologic Surgery applauds Illinois for enacting HB 188," said ASDSA President Timothy C. Flynn, M.D. "Our members are concerned about the alarming increases in younger patients being diagnosed with skin cancer - oftentimes in advanced stages."
The new restrictions in HB 188 take effect Jan. 1, 2014. Current Illinois law prohibits minors under the age of 14 years from tanning indoors. Persons between the ages of 14 and 18 are required to have in-person parental consent at the time of tanning.
HB 188 will help to significantly reduce a minor's exposure to artificial sources of ultraviolet radiation - a leading cause of skin cancer, Flynn said. People who use a tanning device only once a year increase the risk of developing melanoma by 20 percent, while people who regularly use indoor tanning devices have a 74 percent higher risk of developing melanoma.
"This is a great success that exemplifies how we can have a significant impact on the political process when we work together as caring physicians, along with the patient organizations, to educate our lawmakers on issues impacting the overall health of our communities," said Stephen Stone, MD, an ASDSA SANDS advocate. "Our efforts also show the effect of perseverance: this bill did not make it through the first times it was introduced, but the doctors and their patients worked hard, showed up to testify, called and wrote to our legislators in Springfield, and the good guys ultimately won."
The bill - sponsored by Rep. Robyn Gabel (D) and Sen. Christine Radogno (R) - passed out of the Illinois House March 21 on a 67-49 vote and cleared the Senate May 20 on a 34-12 vote.
About the ASDSA
The American Society for Dermatologic Surgery Association (ASDSA) is the largest specialty organization exclusively representing dermatologic surgeons who have unique training and experience to treat the health, function and beauty of your skin. Dermatologic surgeons are experts in skin cancer prevention, detection and treatment. As the incidence of skin cancer rises, dermatologic surgeons are committed to taking steps to minimize the life-threatening effects of this disease. For more information, visit http://asdsa.asds.net