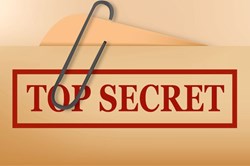 General contractors and property developers actually use software to track which parties do and do not send preliminary notice. Why do you think that is?
New Orleans, LA (PRWEB) August 21, 2013
A recent article written by construction law and credit expert Scott Wolfe explores a common challenge in the construction industry: getting paid.
Specifically, the article addresses why some contractors and suppliers get paid consistently when others struggle, and the answer may boil down to a single compliance document: the preliminary notice.
"When a customer is late paying a debt it boils down to priorities for that customer," says Wolfe. "They are making decisions about which bills to pay and which to defer, and the unpaid bills simply have a lower priority."
In the new article and an accompanying Webinar titled "Preliminary Notices: Your Credit Department's Secret Sauce," Wolfe goes on to say that prioritizing construction debts is a fact of business in the construction industry, and it's especially prevalent when cash is tight on a project.
"General contractors and property developers actually use software to track which subcontractors and suppliers do and do not send this notice," says Wolfe. "Why do you think that is?"
The article suggests that developers and general contractors track who sends these notices to manage their financial and legal risk on projects. The general contractors and owners will make certain that payment gets to those parties who furnished a preliminary notice because those are the parties who pose a financial risk, while the other parties are left to the standard payment odds.
Every construction project is government by different notice requirements, and the requirements will change from state-to-state and circumstance-to-circumstance. It's for this reason that many companies choose to use a mechanics lien or preliminary notice service to manage the requirements and process the required notices.
"The preliminary notice document actually works a double shift," Wolfe concludes in the Webinar. "Not only will it prioritize your invoices and make the owners or general contractors very interested in you getting paid, but if you don't get paid, the preliminary notice also works to secure the debt."