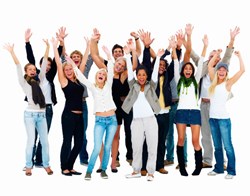 Shopping cart abandonment is one of the biggest problems for online shops.
Ogden, UT (PRWEB) August 19, 2013
Mobile commerce is big and getting bigger. According to an article in Business Insider, as of January 2013, 29% of mobile users have made purchases with their phones and Bank of America predicts that $67.1 billion in purchases will be made from mobile devices by European and U.S. shoppers in 2015.
Despite the predicted boom some believe that few companies really understand mobile commerce. "During our research," says Andrea Anderheggen, CEO and founder of Shopgate, "we have found that many mobile solutions are not thoroughly optimized for mobile use or that the design and checkout process are not made to increase revenue. Shopgate is an expert in mobile commerce. We have helped more than 5,000 shops worldwide increase their mobile revenue and offer their customers a truly satisfying mobile shopping experience. Our innovative features such as QR Code shopping, daily deals or image scanner help merchants turn every place, every ad and every printed marketing material into a point of sale. We take shopping to the next level and combine online shopping with the offline world."
According to statistics from Forrester Research Inc released in 2012, up to 50% of online consumers worry about safety and security online. Split tests have shown that Trust Guard's presence significantly increases conversion and online sales by adding tangible credibility to the business. Both Shopgate and Trust Guard predict that their partnership will allow mobile users to feel safer and secure using their mobile devices for online purchases.
Anderheggen says, "Shopping cart abandonment is one of the biggest problems for online shops. There are many reasons for a customer to interrupt his or her shopping process: the price, the bad user experience, or trust." Which is why Shopgate is looking forward to working with Trust Guard, as Anderheggen added. "Together with Trust Guard, we can tackle two of these reasons; besides a better mobile user experience provided by the Shopgate mobile commerce solutions, we can now also help our merchants generate more trust for their shop through the important seals of trust provided by Trust Guard. We are looking forward to a great partnership from which online shops will benefit the most."
Shopgate is a fast growing company that exists in five countries and they project that they will continue to grow exponentially. More than 5,000 merchants use Shopgate worldwide, increasing mobile revenue by 900%. Every day, over 50,000 orders are made through a shopping app or mobile website provided by Shopgate. Their newest office is in Paolo Alta, California.
Cresta Pillsbury, Chief Marketing Officer at Trust Guard, LLC says, "I consider mobile the largest consumer behavioral shift e-commerce has experienced in the past 10 years. It is part of the trend of consumers wanting an instant e-commerce experience combined with the ability to buy things as quickly as possible no-matter where they are in the country-on the golf course, at the desk in the office. By partnering with Shopgate we are able to offer our merchants an excellent Mobile Commerce solution because they are truly ahead of the game."
About Trust Guard:
Trust Guard specializes in Website Security, Privacy, and Business Verification Seals that build customer trust and loyalty, increase online sales, and improve website credibility. Trust Guard also offers PCI Compliant security scanning that checks for over 45,400 vulnerabilities hackers might use to compromise websites. When online consumers see a Trust Guard Seal, they know that the website has been scanned and verified by a reliable, trustworthy third-party. Our seals come with a certificate that is displayed when consumers click on the seal, instantly verifying the website's credentials without leaving the site, giving them the confidence and the peace of mind to complete their purchase.
About Shopgate:
Shopgate is an award-winning mobile shopping solution provider. Shopgate develops customized native apps and mobile sites for online shops. More than 5,000 merchants in five countries already use Shopgate, increasing their mobile revenues by up to 900%. Every day, over 50,000 orders are made through a shopping app or mobile website provided by Shopgate. Shopgate was founded in Butzbach, Germany and Palo Alto, CA by Andrea Anderheggen, Ortwin Kartmann and Dieter Kartmann and is powered by more than 110 mobile enthusiastic talents all over the world. More information about Shopgate's products and services can be found at http://www.shopgate.com.
Press Contact:
Cresta Pillsbury
Chief Marketing Officer
Cresta(at)trust-guard(dot)com
twitter: @shopgate_com
Trust Guard
facebook.com/trustguard
http://www.trustguard.com
298 24th st
Suite 470
Ogden, UT 84401
1 877-848-2731